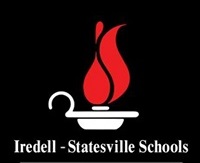 FROM STAFF REPORTS
Statesville High School will have a new leader after Principal Sheila Jenkins' request for a transfer to Sharon Elementary School was approved by Superintendent Brady Johnson and the Iredell-Statesville Board of Education.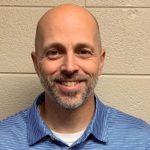 In a letter sent to Statesville High faculty, staff and parents Friday evening, Johnson announced that Chad Parker, a former Statesville High administrator who currently works as principal of South Stanly High School, would succeed Jenkins.
Jenkins was appointed principal at Statesville High in the middle of the 2018-2019 school year — after Hans Lassiter was reassigned to the central office. Her transfer to Sharon will take place later this spring.
"I want to applaud the work of Mrs. Jenkins along with the faculty and staff of Statesville High School over the last two years," Johnson wrote. "Tremendous improvements have been made and I am confident that the work on behalf of students and community will continue in her absence. I know you join me in thanking Mrs. Jenkins for her dedicated, heart felt service to the Greyhound family and wish her well in her new assignment at Sharon Elementary School."
Parker previously worked for I-SS as an assistant principal at both Statesville High and South Iredell High.
"As a veteran math teacher, coach and administrator, he brings a wealth of knowledge to his new role," Johnson said. "Mr. Parker has earned the reputation as a data-driven leader committed to high standards for staff and students. His leadership style is rooted in collaborative decision making, a laser like focus on results and his commitment to serve the whole school as he meets the needs of every student, every day."
Johnson stressed in the letter that the decision to recommend Parker for the new position — which came on the same day that the school board hired Stanley County Schools Superintendent Jeff James as the next contract — was his "decision solely."
The decision to hire Parker came earlier in the week, Johnson said.
"I hope this disclosure can abort any speculation that Dr. James brought Mr. Parker with him from Stanly County," he explained.
Later in this school year, the district will host a meet-and-greet event so all stakeholders from Statesville High School and the community can meet Parker.