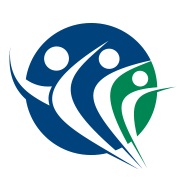 Special to Iredell Free News
Partners Behavioral Health Management has announced the appointment of Shireen Stone as its Chief Operating Officer. She assumed the role on June 1.
An innovative leader with more than 20 years of experience in the health care industry, Stone will provide oversight and direction to major operational areas, as well as collaborate and lead Partners' efforts in North Carolina's Medicaid transformation.
"We are delighted to welcome Shireen Stone to Partners," said CEO Rhett Melton. "Shireen is a respected, inclusive and engaged leader who is committed to Partners' mission of improving lives and strengthening communities. Her broad knowledge and experience will help us continue to expand our vision of outcome-based care and improved health for our members."
Stone comes to Partners from Fulcrum Health of Plymouth, Minn., where she oversaw the delivery of high-value health care networks, products and services. She was integral in establishing the infrastructure to further the company's journey from a fee-for-service to pay-for-value model to improve patient outcomes.
Partners works to make sure everyone who lives in Burke, Catawba, Cleveland, Gaston, Iredell, Lincoln, Rutherford, Surry, and Yadkin County and is covered by Medicaid or state health insurance or has no insurance at all receives the best possible services for mental health, substance use disorder, and intellectual and developmental disabilities.
"Partners' deep experience of serving individuals with behavioral health and intellectual and developmental disabilities, as well as its history of cross-disciplinary collaboration and communication positions it as a leader in delivering whole-person, community-based integrated care," said Stone. "I look forward to working with the entire Partners team as we continue raising the bar on delivering high-quality services to our members."
Stone holds a Bachelor of Science in industrial engineering and management from North Dakota State University and a Master of Arts in liberal arts and sciences from the University of Minnesota-Twin Cities.
ABOUT PARTNERS
Partners Behavioral Health Management is a leading local managed care organization (LME/MCO), providing access to care for central and western North Carolina's most vulnerable citizens. Partners manages all Medicaid, state and local funding for intellectual/developmental disabilities, mental health and substance use disorder (IDD/MH/SUD) services in our covered areas.