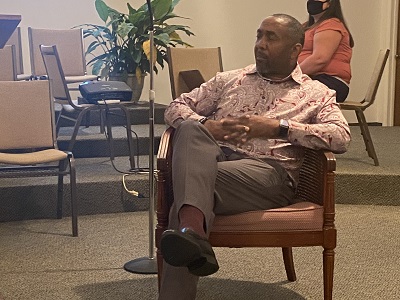 BY MIKE FUHRMAN
Latoya Caesar sometimes wonders if her father, who passed away earlier this year from COVID-19, would have received different medical care — and even survived — if he had been white.
Bryan Duncan often worries when he gets in his car that he will get stopped again by a police officer for driving while being Black. In a country where too many Black men have been killed by law enforcement after routine traffic stops, Duncan is also understandably concerned about the safety and well-being of his sons.
Todd Scott is working to change a criminal justice system that keeps a disproportionate number of Black suspects behind bars for more than a year without trial or, in some cases, even a bond hearing.
Caesar, Duncan and Scott were among more than three dozen people who participated in a Community Conversation about racial inequity on Thursday at Grace Baptist Church in Statesville.
The event was organized by Partnership for Equity Iredell, a new organization dedicated to working with community partners to end systemic racism and racial inequity in Iredell County. Among the group's members are leaders in local government, healthcare, law enforcement and education as well as the nonprofit sector.
"A lot of people don't want to see us work together," said Scott, the president of the Statesville Branch NAACP. "When we work together we can do anything."
The effort began after former Iredell-Statesville Schools Superintendent Brady Johnson attended a Racial Equity Institute (REI) workshop after being invited to do so by his counterparts in Kannapolis and Cabarrus County school districts. He was so moved by the "life-changing" presentation — which illustrated the disparate outcomes for Black people in the housing, banking, healthcare, education, and criminal justice systems — that he began inviting other community leaders to attend the training.
More than 100 community partners have since attended REI training. The COVID-19 pandemic may have slowed the group's momentum, but it has not damped their resolve.
"We're ready to get back to work and get the community behind us," Johnson said during Thursday's event. "How do we save the world without saving our community first?"
For nearly two hours participants took turns discussing why they felt called to do this work. They also highlighted the efforts in their sphere of influence to create a truly level playing field for people of color.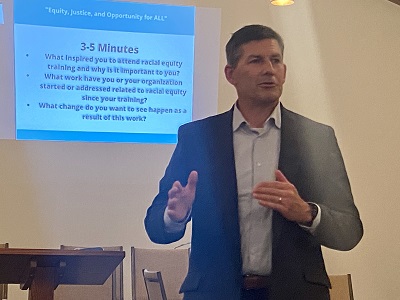 Mitchell Community College President Tim Brewer said the college's administration, board and faculty are committed to working for equity and inclusiveness. These ideals are driving everything from curriculum reviews and staff recruitment and retention efforts to providing services aimed at helping Black students be more successful.
"This work is never done," Brewer said. "This is a marathon. … We have to stay after it."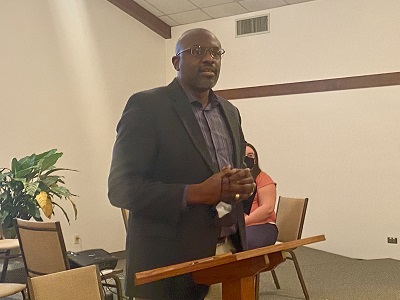 Pastor Lawrence Williams, of Higher Purpose Church, initiated a 90-day anti-racism challenge in which participants work to recognize racism, assess their influence, take personal accountability for the attitudes and actions, and perform intentional acts of anti-racism. The effort has spread to include 20 churches.
Piedmont HealthCare CEO Jeff Smith has committed to providing equity training for the PHC leadership team and all 1,000 PHC employees. His motivation was simple: "We need to take care of the 100,000 patients we see each year in an equal and fair way," he said.
United Way of Iredell Executive Director Brett Eckerman said the nonprofit's mission is fighting for "every single person" in the community who is struggling.
"We don't win that fight if we don't recognize all groups don't have the same opportunity," he said.
Tanae Sump-McLean, chief communications officer for Mooresville Graded Schools, said MGSD has been working diligently for the past five years to close the achievement gap between white and Black students. The entire school board has attended racial equity training and last year the district provided a total of 4,516 hours of diversity and inclusion training for its employees.
"Our motto is 'Every Child. Every Day.' Not 'Every White Child. Every Day,' " she explained.
Rev. Steve Shoemaker, pastor of Grace Baptist Church, said his congregation is dedicated to this cause. Four members have participated in REI training, and he has helped begin a local clergy group focused on healing and justice.
"We cannot pretend to be un-racist," he said. "We are either racist or anti-racist."
Partnership for Equity Iredell may be focused on changing the world today, but it's work is rooted in the Civil Rights Movement of the 1960s.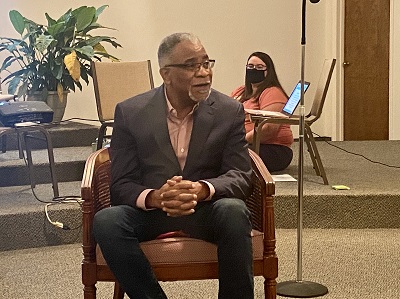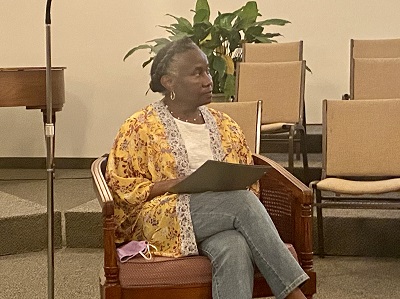 Skip McCall, who recalled being sprayed with pesticide while protesting in downtown Statesville, and Dorothy Woodard, who was arrested as a teenager during a lunch-counter sit-in in Statesville, are among those working to end systemic racism and racial inequity.
McCall admits he was skeptical when he was approached about attending the racial equity training. "I have lived racial inequity my entire life," he said. "What is this going to teach me?"
Afterward, McCall called it the "best thing" he had ever done.
"It's going to take all of us — and everybody outside — to take us where we need to go and to where Almighty God intended us to go."
The group welcomes everyone who is moved to champion racial equity and inclusion. But they also recognize there are people who will fight to protect systems that are rooted in racism.
"When you are accustomed to privilege, equality feels like oppression," explained Alvera Lesane, a member of Partnership for Equity Iredell.