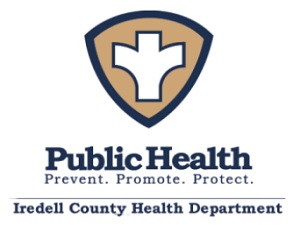 FROM STAFF REPORTS
As the number of hospitalizations due to COVID-19 continues to rise in Iredell County and local schools prepare to reopen in August in some capacity, Iredell Free News submitted a series of questions to Megan Redford, health promotion manager and public information officer for the Iredell County Health Department.
As of Friday afternoon, there have been 1,290 laboratory confirmed cases of COVID-19 in Iredell County. Thirty-three people were hospitalized across the county and 427 others were isolating at home after testing positive, health officials.
Thirteen deaths in Iredell County have been attributed to COVID-19. Meanwhile, health officials report that 817 people who have tested positive in the county are now presumed recovered.
Here's our Q&A:
IREDELL FREE NEWS: Are there growing concerns about the number of hospitalizations in Iredell? What is current capacity for COVID-19 patients?
REDFORD: There is and has been an ongoing concern throughout the pandemic regarding the potential impact of positive cases on local hospital facilities; however, I would recommend you reach out to the local hospitals with questions specifically related to their capacity.
IREDELL FREE NEWS: Do our hospitals have enough ventilators?
REDFORD: I would recommend you reach out to the local hospitals with questions specifically related to their capacity and availability of equipment
IREDELL FREE NEWS: How many tests have conducted in Iredell?
REDFORD: It is estimated by NCDHHS that since February of 2020, over 14,000 tests have been conducted on Iredell County residents.
IREDELL FREE NEWS: Can you estimate what percentage of hospital patients in Iredell County have been under 50?
REDFORD: The majority of the daily hospitalizations are over age 50. For specific percentages, please contact our local hospitals.
IREDELL FREE NEWS: Will the Health Department be involved with testing students when schools reopen next month?
REDFORD: According to NCDHHS, students and teachers will not need to be tested for COVID-19 before they come back to school. Schools are required to conduct symptom screenings, including temperature checks, of any person entering a school building or school transportation vehicle, including students, teachers, staff, family members and other visitors.
IREDELL FREE NEWS: How should North Carolina schools support the health and wellbeing of students and staff who might be at high-risk for severe disease due to COVID-19 as they plan for reopening?
REDFORD: There are specific requirements for schools outlined in the StrongSchoolsNC: Public Health Toolkit (K-12) Interim Guidance on page 6 related to protecting vulnerable populations.
IREDELL FREE NEWS: Is the Health Department working with school districts? In what capacity?
REDFORD: The Iredell County Health Department has been working closely with both school systems and private and charter schools, providing them with important information and resources related to COVID-19 since early March. We will continue to provide resources, such as key messaging and signage to keep their staff and students healthy, as well as provide them support as they make decisions about how to safely operate.
IREDELL FREE NEWS: Among those testing positive, do most have some symptoms?
REDFORD: The majority of individuals testing positive have mentioned having symptoms like fever, chills, headache, cough or loss of taste and smell. There have been individuals who have tested positive without any symptoms.