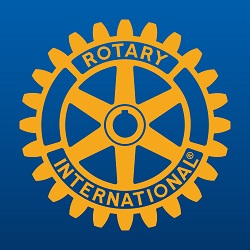 Special to Iredell Free News
The Rotary Club of Statesville has decided to postpone the opening date for the Rotary Farmers Market in downtown Statesville due to the COVID-19 pandemic. The market was scheduled to open on May 9.
"We will work with our farmers and with the guidelines from our state and local health officials and plan to open as soon as it is safe to do so," said Dr. Peggy Willhide, chair of the Farmers Market Committee. "The important role our farmers play in our health, nutrition and our economy cannot be overstated and every effort will be made to provide this important market for their produce and other foods, as we have done each year since the mid-1970s."
In many areas of the state, farmers markets are considered as community events by health officials rather than open-air grocers and are restricted accordingly. When the historic Rotary Farmers Market does open, enhanced safety practices will be in place to include pre-packaged produce rather than open displays and social distancing for vendors and the people coming to the market.
"We appreciate our community's flexibility and patience as we make necessary changes to protect the entire community," Willhide said.
Information about opening day will be provided as plans develop through the Rotary Club of Statesville's Facebook page and through additional resources.
About the Rotary Club of Statesville
The Rotary Farmer's Market was established by the Statesville Rotary Club in 1975 to provide local farmers an outlet to sell locally grown products and to provide Statesville citizens an opportunity to purchase fresh, locally grown produce and other products. Vendors interested in participating in the Rotary Farmer's Market can contact Dr. Peggy Wilhide at 704-872-4645.