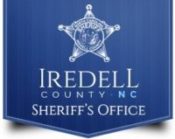 FROM STAFF REPORTS
A Harmony man faces an attempted first-degree murder charge after witnesses said he intentionally hit a man on Mount Bethel Road with his truck.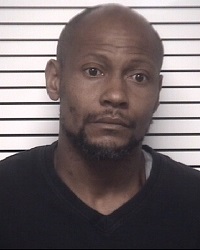 Iredell County Sheriff Darren Campbell announced the arrest of Travis Deon Campbell, 42, in a news release Monday.
ICSO deputies responded to the intersection of Harmony Highway and Mount Bethel Road on Friday after receiving a report that a pedestrian had been intentionally struck by a vehicle, the sheriff said.
The suspect vehicle fled the scene and witnesses called to request medical assistance for the victim, according to the news release.
When the deputies arrived, they located the victim — identified Joshua Shwayne Ramseur of Harmony — lying on the ground in a driveway next to Harmony Highway, the sheriff said. Ramseur was treated at the scene and taken to a local medical facility before being transported to Wake Forest Baptist Medical Center.
After detectives responded to the scene, they received information about Campbell, who had returned to a nearby convenience store and was waiting in the parking lot. Deputies learned Campbell had called authorities to report that someone had pointed a firearm at him, but he did not report that he had been involved in a crash.
Witnesses told detectives that a white Chevrolet S-10 truck traveled south on Harmony Highway passing Mount Bethel Road. The driver then made an erratic turn in the middle of the roadway and traveled north on Harmony Highway, according to the news release.
Campbell then then drove back up Harmony Highway and turned onto Mount Bethel Road as Ramseur was walking across the road.
The suspect's was traveling at a high rate of speed, and spinning tires, before it struck Ramseur, the sheriff said. The white Chevrolet S-10 then continued traveling on Mount Bethel Road.
During the investigation, detectives learned about an ongoing issue between Campbell and Ramseur, according to the news release.
Campbell was arrested and taken to the Iredell County Detention Center, where he was charged with felony attempted murder, felony assault with a deadly weapon with intent to kill inflicting serious bodily injury, and felony hit and run with serious injuries.
Magistrate Watkins issued Campbell a $250,000 secured bond.