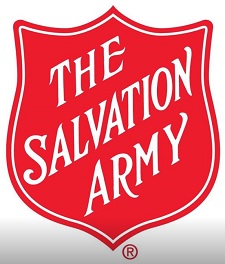 Special to Iredell Free News
The Salvation Army of Iredell County has partnered with McDonald's franchise owners Mike and Melissa Neader to help those families who are out of work as a result of the COVID-19 crisis.
The Salvation Army will set up its Mobile Emergency Food Pantry at various McDonald's locations in the county over the next three weeks. On Tuesdays and Thursdays between, the nonprofit will give away canned goods and dry goods at or near area McDonald's restaurants.
On Tuesday, March 31, the Mobile Food Pantry will be at the McDonald's across the street from Signal Hill Mall from 12 to 3 p.m. On Thursday, April 2, the nonprofit will set up at the McDonald's on Highway 90 near Southern States from 12 to 3 p.m.
Donations will be accepted at both locations.
If you can help your neighbors, please drop off canned or dry goods for the benefit of out-of-work Iredell families. If you are in need, please come by and let the Salvation Army help you.
LEARN MORE
Listen in to Melissa Neader's show on WSIC radio on Thursday mornings at 8 a.m. for updates on future locations.
WANT TO HELP?
If you would like to donate financially, please send your support to: The Salvation Army, PO Box 91, Statesville, NC 28687