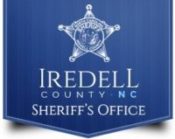 FROM STAFF REPORTS
A man who is wanted in California on a weapons charge faces numerous charges in Iredell County following a domestic violence incident near Mooresville.
Iredell County Sheriff's Office deputies responded to the area of Brawley School Road and Isle of Palms Road near Mooresville on Saturday, December 26, after receiving a report of a domestic incident, Sheriff Darren Campbell said.
The deputies met with the victim, who was visiting for Christmas from California, according to an ICSO news release.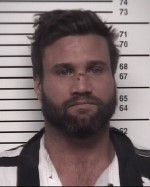 The victim gave a statement to the deputies and identified the suspect as Brian Kenneth Kinder, 39, Campbell said.
Based on statements and evidence obtained during an investigation, the deputies obtained arrest warrants for Kinder.
While doing background on Kinder, deputies also learned he had outstanding arrest warrants from California with full extradition on a weapons related offense and a conditional release violation, Campbell said.
On Sunday, December 27, ICSO deputies received information that Kinder was at his residence on Waterford Drive. Deputies responded to the location to attempt service of the warrants.
When they arrived, Kinder was inside the residence, refused to obey commands and would not open the door. He then threatened to harm any deputies who came to arrest him, according to the news release.
After entry to the home was made, Kinder was taken into custody, Campbell said.
Kinder was arrested on scene and transported to Iredell County Detention Center, where he was charged with felony assault by strangulation inflicting serious injury, misdemeanor assault on a female; two counts of misdemeanor resist, delay or obstruct and officer; two counts of misdemeanor communicating threats; misdemeanor injury to personal property; and misdemeanor false imprisonment.
Kinder appeared before Magistrate Tutterrow, who ordered him held without bond.