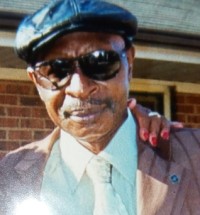 Edward Charles Dye, son of Lizzie Katherine Scott Dye and the late James Charles Dye, was born in Alexander County, N.C., on February 18, 1958. He departed this life on Thursday, December 24, 2020.
He was employed by Craft Master Furniture Company as a Furniture Sprayer and was a loving son, brother and uncle.
In addition to his mother, Lizzie Katherine Scott Dye, he leaves to cherish the memory of his life, two brothers, Reverend Perry (Cassandra) Dye of Statesville and Larry (Katonia) Dye of Stony Point; two sisters, Cathy Dye Borders of Statesville and Shelia (Elder Larry) Baham of Concord; five nephews, Tyrone Dye of Taylorsville, Joseph Dye, Larry Dye Jr., Rudy Seymour and Anthony Dye, all of Statesville; two nieces, Pamela Chambers and Lavette Seymore, both of Statesville; and a host of aunts, uncles, cousins, other relatives and friends.
Rutledge and Bigham Funeral Home is serving the family.