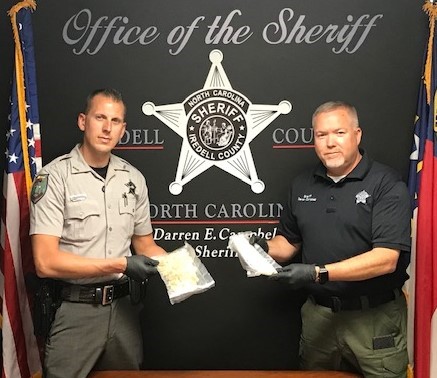 FROM STAFF REPORTS
A Georgia man faces a drug trafficking charges after Iredell County Sheriff's Office deputies found almost two pounds of methamphetamine hidden in his vehicle after pulling him over for an equipment violation.
Deputies assigned to ICSO Interstate Criminal Enforcement Team and Aggressive Criminal Enforcement Team were conducting a cross-training operation on Interstate 77 on Wednesday, April 8, when Deputy Patrick Dragowski observed a Volkswagen Jetta with an equipment violation.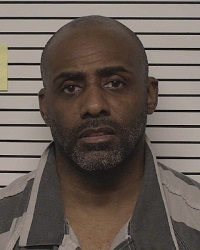 While Deputy Dragowski was speaking with the driver, identified as Richard Allen Barrett of Snellville, Ga., about the equipment violation, Barrett admitted he was on parole in Georgia and was not supposed to leave the state, Sheriff Darren Campbell said in a news release.
After Sgt. Leo Hayes and K-9 Danny arrived to assist with the stop, Danny alerted for the presence of illegal narcotics in the vehicle, Campbell said.
A search of the car located two vacuum-sealed bags containing 1.94 pounds of methamphetamine under the spare tire in the trunk area, according to the news release.
Barrett was taken into custody and transported to the Iredell County Detention Center, where he was charged with Felony Trafficking Methamphetamine by Possession and Felony Trafficking of Methamphetamine by Transport. He appeared before Magistrate Imes, who issued a $500,000 secured bond.
Deputies notified Georgia Probation and Parole about Barrett being out of state as well as his new felony charges.