FROM STAFF REPORTS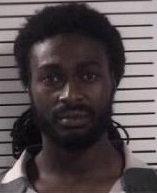 A Statesville man suffered several stab wounds after forcibly entering a home in the 600 block of Durham Avenue and attacking a woman on Thursday night.
According to a Statesville Police Department news release, officers responded to a report of a stabbing around 9:50 p.m.
The woman suffered minor injuries from the assault, police said.
The victim told officers that Stephon Heller, 28, forced his way into the home and attacked her, according to the news release.
Heller, who was not present when officers arrived on the scene, suffered several stab wounds during the inciden, police said.
Officers located Heller at a local hospital. He was charged with assault by strangulation, first-degree burglary, assault on a female, communicating threats and violation of pretrial release, according to the news release.