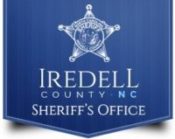 FROM STAFF REPORTS
A Georgia man faces multiple weapons charges following his arrest by Iredell County Sheriff's Office deputies.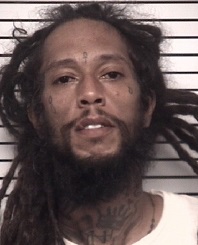 According to an ICSO news release, deputies assigned to the Interstate Criminal Enforcement Team conducted a traffic stop on a 2020 Toyota Camry registered in New Mexico on Tuesday, July 14, on Interstate 77 north at the 63 mile marker.
After speaking with the driver, identified as Clifford Nathaniel Willis III of College Park, Ga., the deputies had a K-9 perform a check of the exterior of the vehicle, Sheriff Darren Campbell said in the news release. The K-9 gave a positive indication for the odor of a controlled substance from the vehicle, the sheriff added.
During a search of the vehicle, deputies located three grams of marijuana along with a Glock 9mm handgun loaded with a 15-round magazine, according to the news release.
A criminal data system inquiry on the serial number of the pistol indicated the gun was entered as stolen from the State of Georgia, Campbell said.
Willis was arrested on the scene and taken to the Iredell County Detention Center, where he was charged with felony possession of a stolen firearm, felony possession of a firearm by a convicted felon, possession of a concealed weapon, and misdemeanor possession of marijuana.
Magistrate Tutterrow issued a $40,000 secured bond on these charges.
According to the ICSO, Willis has a criminal record that includes the following charges in Georgia and Mississippi: felony sell or deliver marijuana, felony possession of a schedule II controlled substance, felony possession of a weapon during the commission of a crime, possession of marijuana and carrying a concealed weapon.