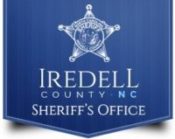 FROM STAFF REPORTS
A 21-year-old man faces felony charges in connection with the assault and robbery of a female family member following an investigation by the Iredell County Sheriff's Office.
Deputies were dispatched to a residence on Mt. Ulla Highway on Wednesday, May 27, for a reported assault, according to an ICSO news release.
When the deputies arrived, they learned the victim had been assaulted at a residence on Brumley Road and then taken to the Mt. Ulla Highway address by neighbors, Sheriff Darren Campbell said.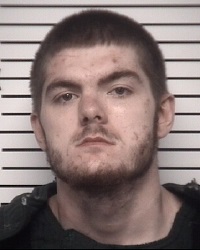 The victim identified Cody Lee Choate, who lives of Brumley Road near Mooresville, as the person who had assaulted her, the sheriff added.
According to the news release, the victim told detectives that Choate was upset about money and wanted her debit card. When she refused to give him the debit card, the suspect picked up a guitar and beat her with it until she told him where the debit card was located, Campbell said.
Once the victim told Choate where the debit card was, he stopped hitting her with the guitar and went to retrieve the card, Campbell said.
At that time the victim ran out of the residence, but Choate chased after her, tackled her in the yard and beat her in the face and chest with his fists, according to the news release.
The injuries the victim sustained were serious but non-life threatening, Campbell said.
Deputies and detectives gathered statements from the victim and several witnesses. Based upon all of the evidence, detectives obtained warrants charging Choate with Felony Robbery with a Dangerous Weapon and Felony Assault Inflicting Serious Injury.
On Thursday, May 28, deputies located Choate at his residence and arrested him without incident. He was transported to the Iredell County Detention Center, where he was served with the arrest warrants and given a $30,000 secure bond by Magistrate Chambers.
According to the ICSO, Choate's criminal history includes the following charges: Misdemeanor Criminal Contempt, two counts of Misdemeanor Assault, DWI Level 5, 12 counts of Felony Breaking or Entering of a Motor Vehicle, Felony Habitual Misdemeanor Assault, and Misdemeanor Assault on a Female.