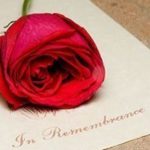 Mr. Ronald Dwight Dison, 64, of Stony Point, N.C., died Thursday, May 28, 2020. Born October 9, 1955, in Iredell County, he was a son of the late Grady Dison and Rose England Dison. He was a disability auto body technician.
Survivors include his wife, the former Cathy Jenkins; a son, Carter Dison and his wife Charlotte; a daughter, Angie Johnson; and brothers, Billy and Jackie Dison; and sisters, Marilyn Gordy and Angela Bailey. Also surviving are grandchildren, Lincoln, Lucas, D.J. and Ethan.
Services will be private. Condolences may be sent online to the family to www.nicdholsonfunerals.com. In lieu of flowers, memorials may be given to Levine Children's Hospital, 1000 Blythe Boulevard, Charlotte, NC 29203.
Nicholson Funeral Home is entrusted with the arrangements.