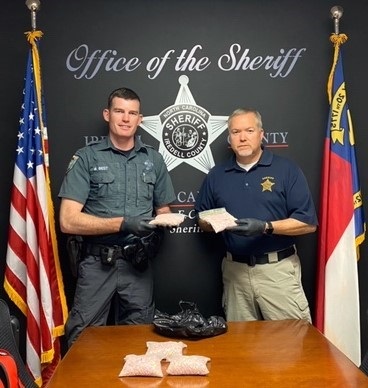 FROM STAFF REPORTS
A New Jersey woman faces drug-trafficking charges after Iredell County Sheriff's Office deputies seized more than 5,000 ecstasy pills from an SUV during a traffic stop on Interstate 77.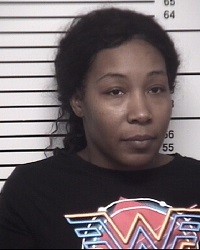 Sheriff Darren Campbell announced the arrest of Lashonda Davis, 34, of Newark, N.J., in a news release.
Davis was a passenger in a Mazda SUV that was stopped Tuesday on I-77 near mile marker 63 in the northern end of the county by deputies assigned to the ICSO Interstate Criminal Enforcement, Campbell said.
The deputies spoke with Davis and the male driver of the SUV. They told the deputies they were traveling from Georgia to New York, according to the news release.
After the deputies called for K-9 Bosco to come and assist with the stop, the dog gave a positive indication for the odor of a controlled substance inside the vehicle, Campbell said.
A search of the vehicle was conducted by the deputies, who located five Zip-Loc sandwich bags containing 5,002 dosage units of ecstasy in pill form, the sheriff said. The pills, which weighed a total of approximately 3.45 pounds, have a street value of more than $25,000, according to the N.C. Department of Revenue.
Davis was taken into custody without incident and transported to the Iredell County Detention Center, where she was charged with felony trafficking a schedule I controlled substance by possession and felony trafficking a schedule I controlled substance by transportation. Magistrate Chambers issued a $500,000 secured bond on these charges.
The sheriff said the investigation is continuing.
"Our narcotics investigators will certainly be working on this case with law enforcement officials in Georgia and in New York in efforts to identify the source and the recipients of the pills," Campbell said.