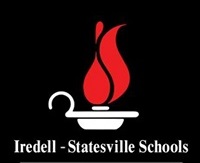 BY KARISSA MILLER
The Iredell-Statesville Board of Education is considering two sites for the new high school planned for the southern end of the county.
Voters approved a bond referendum in March to finance construction of an $80 million school, which the county's education facilities task force said is needed to address overcrowding and future growth needs.
One of the sites is a 106-acre tract on Overcash Road; the second option is an 85-acre site on Parkertown Road.
I-SS board Chairman Martin Page said that the board will vote on the location of the new high school at the board's meeting on May 11. The meeting will take place at the Career Academy and Technical School, 350 Old Murdock Road, Troutman, at 7 p.m.
During the Committee of the Whole meeting on Monday, both options were outlined for the board.
"We're trying to get ahead of the curve a little bit. We need to go ahead and make that decision on where it's going to be located so that we can move forward," explained Kenny Miller, assistant superintendent of facilities and planning.
The district's subcommittee has recommended the Overcash Road site, which appears to be the better option due to watershed issues and water/sewer accessibility, Miller said.
A developer of property next to the Overcash Road site worked with the district and the Town of Troutman to bring water lines down Houston Road. That property was purchased in 2008.
Once the school site is finalized, I-SS is expected to begin the preliminary infrastructure and design phase in the next few months.