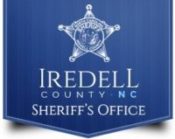 FROM STAFF REPORTS
A suspect listed on the Iredell County Sheriff's Office Most Wanted List was arrested on Monday after assaulting a deputy who attempting to apprehend him.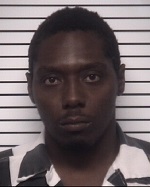 Sheriff Darren Campbell announced the arrest of 23-year-old D'Anthony Raekwon Davidson in a news release on Wednesday afternoon.
On Monday ICSO deputies obtained information on the whereabouts of Davidson, who had seven outstanding warrants, including four counts of felony probation violation, felony possession of firearm by a felon, felony assault by strangulation and assault on a female.
Deputies located Davidson in a parked vehicle in an apartment complex at 415 East Broad Street in Statesville, according to the news release.
As the two deputies approached the vehicle, Davidson leaned his seat back, reached over to the driver side of the vehicle, placed the vehicle in drive, and then stuck both his hands down the front of his pants as if he was reaching for something, Campbell said.
Due to the suspect's criminal history and outstanding charges for a weapons offense, the deputies ordered Davidson to get out of the vehicle and to show his hands, according to the news release.
Davidson ignored these commands, and eventually the deputies were able to open the door of the vehicle, the sheriff said.
As Davidson got out of the vehicle, he attempted to take one of the deputy's Taser and hit one of the deputy's in the head before fleeing on foot, according to the news release.
One of the deputies caught up with Davidson on Salisbury Road, where Davidson continued to resist before he was restrained and taken into custody, Campbell said.
Davidson was taken to the Iredell County Detention Center, where he was served with the outstanding charges. He was also charged with felony assault on a law enforcement officer inflicting injury, two counts of misdemeanor resist, obstruct and delay of a law enforcement officer, and misdemeanor injury to personal property.
Magistrate Tutterrow ordered Davidson held without bond on the charges of felony assault by strangulation and assault on a female. He received a $255,000 secured bond on the other charges.
According to the ICSO, Davidson has been convicted of the following crimes: three counts of carrying a concealed gun, two counts of possession of marijuana up to a half ounce, possession of drug paraphernalia and felony possession of marijuana.