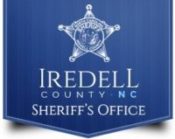 FROM STAFF REPORTS
The Iredell County Sheriff's Office is asking the public to help identify suspects in a break-in on East Meadowview Drive near Statesville.
On Sunday, August 16, ICSO patrol deputies responded to a report of breaking and entering of a motor vehicle at 168 East Meadowview Drive.
During the course of the investigation, deputies determined three males walked into the victim's carport and entered a vehicle, and stole property, Sheriff Darren Campbell said.
If anyone has information on this case, please contact the Iredell County Sheriff's Office at (704) 878-3180 or you can call Iredell Crime Stoppers at (704) 662-1340.
Surveillance Photos