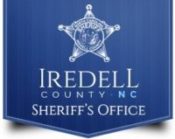 FROM STAFF REPORTS
A Statesville man faces felony drug charges following a traffic stop by an Iredell County Sheriff's Office deputy.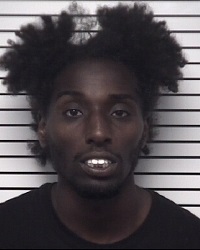 Sheriff Darren Campbell announced the arrest of Derryck Duane Turner Jr., 29, in a news release.
Turner was pulled over by Deputy Chase Little on Thursday for a traffic violation on Turnersburg Highway at Country View Road, according to the news release.
Deputy Little approached the vehicle and asked Turner to step out of the vehicle. While the deputy was checking Turner's driver's license status, he "became convinced there may possibly be illegal drugs in the vehicle," Campbell said.
After Deputy Michael Hicks and K-9 "Bosco" arrived to assist Deputy Little, the K-9 alerted on the vehicle for the odor of an illegal narcotic, according to the news release.
Deputies then searched the vehicle and all of the occupants and located 9.2 ounces of marijuana, two handguns and multiple items of drug paraphernalia, Campbell said.
Turner was arrested at the scene and transported to the Iredell County Detention Center, where he was charged with Felony Possession with Intent to Sale or Deliver Marijuana, Felony Possession of Marijuana, Felony Maintain a Vehicle for the Sale or Use of Controlled Substance, Misdemeanor Possession of Marijuana Paraphernalia, and Misdemeanor Carrying a Concealed Weapon.
Turner appeared before Magistrate Thompson, who issued a $15,000 secured bond for these charges.