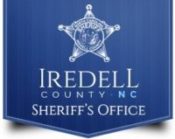 FROM STAFF REPORTS
A Statesville man faces numerous charges, including two felony counts of stalking, after he reportedly broke into a home and threatened to kill the people inside.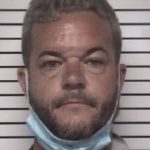 Iredell County Sheriff Darren Campbell announced the arrest of Timothy Emil Leclercq, 43, in a news release Tuesday.
On Thursday, June 11, Iredell County Sheriff's Office deputies responded to 143 Valley Glen Drive near Troutman to a call of a breaking and entering in progress, the sheriff said.
When the deputies arrived on the scene, they located Leclercq, who was attempting to leave the area, according to the news release.
At the time of the break-in, ICSO Special Victims Unit Detective Carron Griffiths was actively investigating Leclercq for reportedly violating a Domestic Violence Protection Order, communicating threats and stalking, the sheriff said.
During Detective Griffith's investigation, she learned Leclercq was on probation and had told his probation officer he was going to kill one of the victims, Campbell said.
Leclercq also had an outstanding arrest warrant for violating the terms of his probation.
After hearing radio traffic about the break-in on Valley Glen Drive, Detective Griffiths contacted the deputies who were on the scene with Leclercq and advised them about the outstanding warrants.
During the investigation into the breaking and entering, the deputies verified there was an active Domestic Violence Protection Order in effect prohibiting Leclercq from being at that residence, Campbell said.
Leclercq had broken the sliding glass door to gain entry into the residence. He then threatened to kill the people inside the home, according to the news release.
Leclercq was arrested on scene and taken to the Iredell County Detention Center, where he was charged with two counts of felony stalking, misdemeanor domestic criminal trespass, three counts of misdemeanor violation of domestic violence protective order, misdemeanor communicating threats, misdemeanor cyberstalking, and misdemeanor probation violation.
Leclercq appeared before Magistrate Chambers, who issued no bond on the felony stalking charges, domestic violence protection order violation, domestic criminal trespass and cyberstalking, due to the charges being domestic related. Chambers issued a $10,000 secured bond for the probation violation and a $5,000 secured bond for one of the domestic violence protection order violations.
According to the ICSO, the suspect's criminal history includes the following charges: two counts of DWI Level 5, DWI Level 2, misdemeanor drinking beer or wine while driving, misdemeanor intoxicated and disruptive, two counts of DWI Level 1, felony possession of cocaine, felony possession of counterfeit cash or check, felony attempted obtain property by false pretense, and felony possession of a schedule II controlled substance.