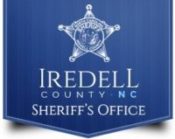 FROM STAFF REPORTS
A Catawba man whose criminal record includes more than 40 felony charges was charged with breaking into a motor vehicle on Lookout Dam Road.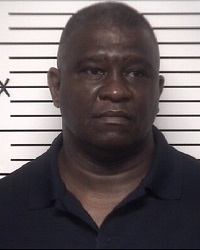 Robert William Davis, 56, of Mabel Street, Catawba, was arrested on July 23, according to an Iredell County Sheriff's Office news release.
ICSO deputies responded to a breaking and entering to a motor vehicle call on Lookout Damn Road on June 21, Sheriff Darren Campbell said.
When the deputies arrived, they determined unknown persons had broken a window in the victim's vehicle and stole a purse, according to the news release.
Investigators interview witnesses in the area, who gave a description of a possible suspect vehicle spotted in the area just prior to the break-in, Campbell said.
During the course of the investigation, detectives received information on a North Carolina Registration Plate Number, which belonged to the possible suspect. They ran the tag number through the Vehicle Registration Database and learned it was assigned to Davis, according to the news release.
Detectives verified that Davis was the driving the vehicle at the time of the break-in and obtained warrants charging him with felony breaking and entering a motor vehicle and felony larceny.
On Thursday, July 23, Davis was observed driving on Lookout Dam Road in a red Dodge Ram truck. He was arrested without incident.
Davis was transported to the Iredell County Detention Center, where he was served with the arrest warrants. Magistrate Nethken issued a $25,000 secured bond on these charges.
"Here is a classic example of an individual who should have learned his lesson by now," Campbell said. "He has felony criminal convictions stretching back to 1985. This is exactly the type of person who our office goes after with every resource we have in order to keep our community as safe as possible."
According to the ICSO, his criminal record includes a felony larceny charge, 41 counts of felony breaking or entering a motor vehicle, felony discharge a weapon into occupied property, three counts of misdemeanor larceny, two counts of misdemeanor financial card fraud, misdemeanor possession of drug paraphernalia, misdemeanor possession of stolen goods, and multiple driving related charges.