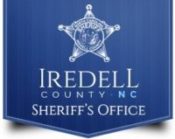 FROM STAFF REPORTS
A 29-year-old man was arrested and charged with first-degree arson following an Iredell County Sheriff's Office investigation into a house fire in eastern Iredell County over the weekend.
ICSO deputies responded to 275 Garden Valley Road on Sunday to investigate a house fire.
When deputies arrived, members of the Cool Springs Volunteer Fire Department advised someone had intentionally set a fire under the home, Sheriff Darren Campbell said in a news release.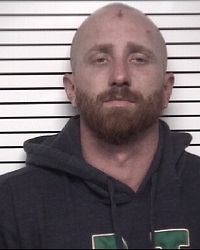 As the criminal investigation began, deputies learned that there had been a domestic disturbance call at the residence the night before between Christopher Lee Walker and his girlfriend, resulting in the homeowner asking both of them to leave, Campbell said.
Detective John Adams along with an ICSO crime scene investigator were called to the scene. Adams interviewed the victim and several other witnesses as the crime scene investigator collected evidence from the fire scene.
The victim told the detective that she woke up in the early morning hours to the smell of plastic burning. The victim left the house, located the fire in the crawl space of the home and called 911.
Upon further investigation, Adams identified Walker as the suspect and gathered evidence that Walker went under the residence and started the fire while the victim and a family member were sleeping inside the residence, Campbell said.
Walker was arrested on Sunday and taken to Iredell County Detention Center, where he was charged with felony first-degree arson. Walker appeared before Magistrate Watkins, who issued a $100,000 secured bond.