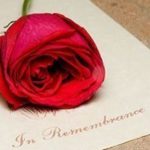 Marvin Daniel Rogers, born February 13, 1939, in Stanley County, N.C., passed away on May 9, 2020, while being cared for at Gordon Hospice House in Statesville, N.C. Although Marvin battled dementia during the latter years of his life, that illness did not define him. He was a man who worked hard, knew way too much about irrigation systems, told corny jokes, enjoyed a cold beer and a day on the lake, worked crossword puzzles (the harder the better), watched NASCAR during its most interesting years, earned and then beat many speeding tickets, built ski ramps, water slides, and floating docks for his kids and grandkids, and swapped many yarns with lifelong Eastern Airline friends over monthly meals, and conveyed a warm and generous heart.
Marvin spent most of his adult life working for Eastern Airlines followed by years of dock building on Lake Norman. He was both a proud father and grandfather who loved to share stories about his family.
He is survived by his wife and caretaker, Flora Rogers; his older son, Danny Rogers; his daughter-in-law, Maria Rogers, his grandchildren, Cameron and Micah Rogers; his younger son, Commander Ryan Rogers; his daughter-in-law, Linda Rogers; and his brother, Jimmy Rogers.
A memorial and celebration of Marvin's life will be held at a later date to allow his son, Ryan, time to return from deployment.
Cavin-Cook Funeral Home & Crematory, Mooresville, is serving the Rogers family. Condolences may be made to the family at www.cavin-cook.com.