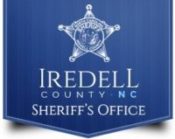 FROM STAFF REPORTS
A Statesville man faces two counts of misdemeanor sexual battery and one count of felony second-degree kidnapping following an investigation by the Iredell County Sheriff's Office.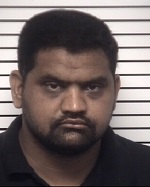 Sheriff Darren Campbell announced the arrest of Rohit K. Patel, 35, in a news release on Wednesday.
The ICSO received a report on August 29 about a sexual assault that had occurred at The Country Food Mart, located at 3062 Salisbury Road, east of Statesville, Campbell said.
When the deputies arrived, they interviewed a woman who said Patel had inappropriately touched her, according to the news release.
The case was assigned to Detective Sgt. Katie Harwell of the ICSO Special Victims Unit for further investigation.
During the course of the investigation Harwell identified an additional female who said Patel had assaulted her in the past, Campbell said. This woman reported that Patel had inappropriately touched her and then attempted to keep her from leaving the store he stepped in front of her and shoved her backwards several times toward the rear of the store, Campbell. The victim said she was in fear of Patel pushing her into the beer cooler, and assaulting her further, according to the news release.
The incidents occurred between January 2019 and August 29, 2020, Campbell said.
Based on evidence and statements gathered in the investigation, Harwell obtain warrants for Patel's arrest.
After being served with the warrants, Patel was issued a $25,000 bond by Magistrate Nethken.