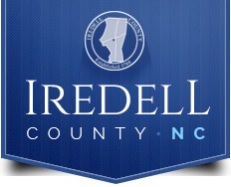 BY KARISSA MILLER
The Iredell County Board of Commissioners on Tuesday unanimously approved a $470,000 economic development incentive for FITT USA, a global manufacturer planning to build its U.S. headquarters in Mooresville.
FITT Group is a world leader in complete thermoplastics fluid transfer systems. The company was founded in 1969 and based in Sandrigo, Italy.
According to Chris Younger, Iredell County Economic Development Corporation vice president, FITT USA plans to invest $25.6 million in Iredell County and create 144 new full-time positions.
The company plans to build a 120,000-square-foot-facility in Mooresville Business Park East.
FITT USA will focus on manufacturing water hoses, FITT Flow, for home use and FITT Force Pro, for commercial use. The Mooresville location will be their first facility in the U.S.
The Town of Mooresville approved an economic incentive of $551,000 for the company on September 8.
During Tuesday's public hearing, FITT USA Vice President of Sales and Marketing Massimo Marcarelli described the journey to Iredell County to the board of commissioners.
Marcarelli said that they chose to locate here because "the environment, the opportunity, the workforce, the business climate here were ideal."
"We look forward to having a bright future here in North Carolina and in the county," he said in closing.
Chairman James Mallory said, "We're so excited that you have chosen Iredell County out of any place that you could choose in the United States."
"We think it's a win-win proposition. We are glad that even COVID-19 couldn't slow us down by much," he added.
Commissioner Ken Robertson agreed.
"Thank you for not locating in China," he said.
OTHER BUSINESS
In other business, the board approved a request by Bruce Kososki to rezone approximately 8 acres at the corner of Robinson Road and Crusoe Drive, from Residential Agricultural (RA) to Highway Business Conditional District (HBCD).
Since the last meeting, the applicant has agreed to exclude mini-storage as a use for the land, which was a big concern for neighbors.