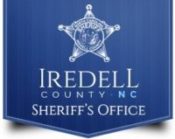 FROM STAFF REPORTS
A 60-year-old man faces three felony charges related to the sexual abuse of a child following an investigation by the Iredell County Sheriff's Office.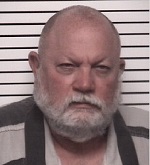 Sheriff Darren Campbell announced the arrest of Harry Lee Guin Jr. in a news release Thursday afternoon.
The ICSO began investigating on October 29 after receiving a report about a juvenile being sexually assaulted between November 2014 and November 2015. The case was assigned to to Detective C. E. James of the ICSO Special Victim's Unit.
The juvenile disclosed the details of the sexual assaults during a forensic interview, Campbell said.
Based on information gathered during the investigation, the detective obtained warrants charging Guin, who lives off Old Mountain Road near Troutman, with felony first-degree sex offense with a child and two counts of felony Indecent liberties with a child.
Guin was arrested on December 1. He was taken to the Iredell County Detention Center, where Magistrate Thompson issued a $250,000 secured bond.