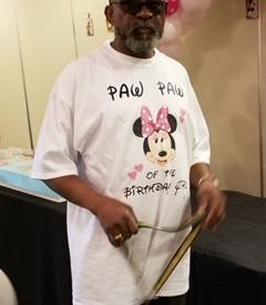 Aishus Avon Watts Jr., 68, son of the late Aishus Avon Watts Sr., and Lois Latten Watts, was born in Iredell County, N.C., on September 4, 1952. He departed this life on Tuesday, December 8, 2020.
He was a graduate of the Iredell County Schools and prior to his retirement he was employed as a Machine Operator at Mack Molding. He was a member of Logan Presbyterian Church, where he served on the Usher Board.
He was preceded in death by a brother, Clabourn Watts, and sisters, Mary L. Watts, Tiny McClelland and June Watts.
He leaves to cherish the memory of his life a son, Deleon Watts of Statesville; two daughters, LaKyna Watts of Statesville and Danica Watts (Brandon) Singleton of Charlotte; three brothers, Alfred (Stella) Watts and Timothy Watts Sr., both of Statesville, and Paul Douglas (Gwendolyn) Watts of Harmony; three sisters, Malinda White, Sylvia Griffin and Jacqueline Reid of Statesville; three grandchildren; four great grandchildren; and a host of nieces, nephews, cousins, other relatives and friends.
Rutledge and Bigham Funeral Home is serving the family.