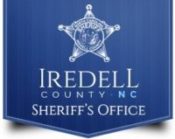 FROM STAFF REPORTS
A Stony Point man faces felony charges after his truck nearly struck an Iredell County Sheriff's Office vehicle, according to Sheriff Darren Campbell.
On Friday, July 31, deputies assigned to the ICSO Aggressive Criminal Enforcement Team attempted to stop a Chevrolet truck on Midway Road in Stony Point after the deputies avoided a head-on collision, Campbell said in a news release.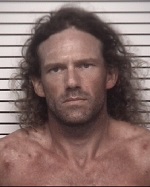 The driver — later identified as 39-year-old Thomas Jackson Branson Jr. — then fled at a high rate of speed through Stony Point before coming to a stop at the dead end of Harris Street just inside Alexander County, according to the news release.
Branson then exited the vehicle and was taken into custody without incident, Campbell said.
While searching Branson and the truck, deputies located crystal methamphetamine packaged for sale and other items of drug paraphernalia, according to the news release. Deputies subsequently learned Branson's license had been suspended as the result of a DWI conviction.
Branson was transported to the Iredell County Detention Center, where he was charged with felony fleeing to elude in a motor vehicle, felony possession with intent to sell or deliver methamphetamine, felony maintain a vehicle for the sale of a controlled substance, misdemeanor possession of drug paraphernalia, and driving while license revoked.
Magistrate Thompson issued a $20,000 secured bond on these charges.