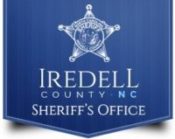 FROM STAFF REPORTS
Two Salisbury residents face multiple drug charges after Iredell County Sheriff's Office deputies found crack cocaine, heroin, methamphetamine and marijuana in their vehicle following a traffic stop.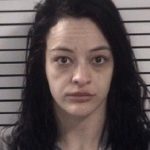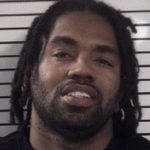 Sheriff Darren Campbell announced the arrests of Michael Anthony Brown, 38, and Marrisa Kaye Cook, 28, in a news release.
Deputies conducted a traffic stop on a vehicle they were traveling in on Salisbury Highway at Bethesda Road for an equipment violation on Friday, February 28, Campbell said.
Sergeant Hayes and his K-9 "Danny" arrived to assist with the traffic stop. During a walk-around search of the exterior of the vehicle, the K-9 alerted on the vehicle for the presence of an illegal narcotic, according to the news release.
Deputies then searched the vehicle, along with Brown and Cook. During the search, they found the drugs, $874, and numerous items of drug paraphernalia, the sheriff said.
Brown and Cook were arrested and transported to the Iredell County Detention Center. They were each charged with Felony Possession with Intent to Sale or Deliver Methamphetamine, Felony Possession with Intent to Sale or Deliver Heroin, Felony Possession with Intent to Sale or Deliver Marijuana, Felony Possession of Crack Cocaine, Felony Maintain a Vehicle for the Sale/Use of Controlled Substance, Misdemeanor Possession of Drug Paraphernalia, and Misdemeanor Possession of Marijuana Drug Paraphernalia.
Magistrate Hollar issued each suspect a $25,000 bond.