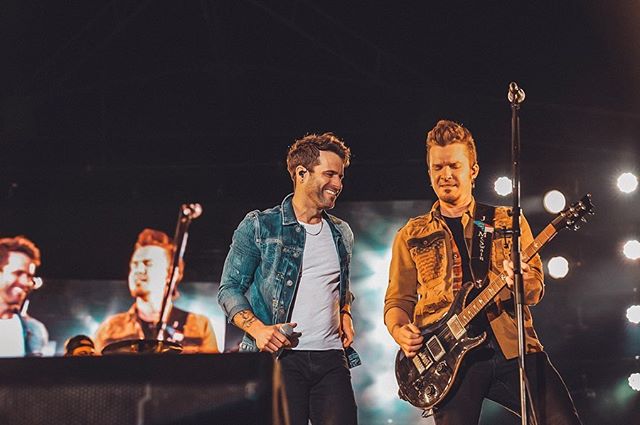 Special to Iredell Free News
Parmalee, one of country music's successful new groups, will take the stage at the Joe V. Knox Auditorium at the Charles Mack Citizen Center on April 3 as part of the Our Town Stage Concert series.
Heralded as "Country Music's Breakout Stars" by MSN Entertainment, Parmalee has supported Brad Paisley and Jake Owen on national tours, while finding time to perform on NBC's "TODAY" show, "The Late Late Show," FOX & Friends "All American Summer Concert Series," MLB Central's "Studio 21," "The Queen Latifah Show," and more.
The platinum-selling band of brothers were a 2016 American Country Music New Vocal Duo/Group of the Year nominee and hold the distinction of being one of only four groups since 2001 to earn three consecutive Top 10 singles from a debut country album.
The band, comprised of brothers Matt and Scott Tomas (lead vocals/guitar and drums, respectively), cousin Barry Knox (bass) and life-long best friend Josh McSwain (guitar), continue to show loyalty to their home state of North Carolina with the release "Down Town." The band's latest release, "Just the Way," is a collaboration with BBR Music Group's Blanco Brown, the mastermind behind the international smash single, "The Git Up." Their feel good, from-the-heart track praises folks for being true to themselves and encourages self-acceptance.
Ticket Information
Tickets are currently on sale, and can be purchased online at www.ourtownstage.com, or through the box office by calling 704-799-4220. The concert will be held in the Joe V. Knox Auditorium, with doors opening at 6:30 p.m. A cash bar will be onsite.
About Our Town Stage
Each season, Our Town Stage presents an entertainment and concert series at the Joe V. Knox Auditorium, located in the Charles Mack Citizen Center. This intimate setting makes a connection possible between performers and audiences that cannot be duplicated in larger venues. The series offers a rare opportunity to enjoy nationally renowned artists at an affordable price.