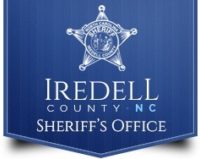 FROM STAFF REPORTS
An Iredell County Sheriff's Office investigation into the distribution of crystal methamphetamine has culminated with the arrest of a woman who was on probation following a conviction in federal drug charges.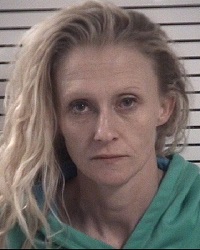 ICSO narcotics investigators and deputies assigned to the Aggressive Criminal Enforcement Team arrested Rhiannon Nicole Forrest, 36, on Tuesday, Sheriff Darren Campbell said in a news release.
The ICSO began investigating after receiving information Forrest, who lives on Porter Lane, was again distributing crystal methamphetamine in the community, Campbell said. Investigators were familiar with Forrest from a 2016 drug investigation, according to the news release.
During the previous investigation, undercover investigators purchased crystal methamphetamine directly from Forrest, Campbell said. She was charged, prosecuted and convicted in U.S. District Court for the Western District of North Carolina.
After her release, Forrest returned to Iredell County. While she was on federal probation, she again sold crystal methamphetamine to ICSO narcotics investigators, sheriff said.
Forrest's Federal Probation officer was informed of these purchases and Forrest was arrested and charged with three counts of felony possession with intent to sell or deliver crystal methamphetamine.
She was issued a $60,000 secured bond by Magistrate Hollar.
Narcotics investigators are working alongside Federal Probation officers and the U.S. Attorney's Office in this case.