Special to Iredell Free News
Piedmont HealthCare CEO Jeffrey W. Smith has become a Fellow in the American College of Medical Practice Executives (ACMPE).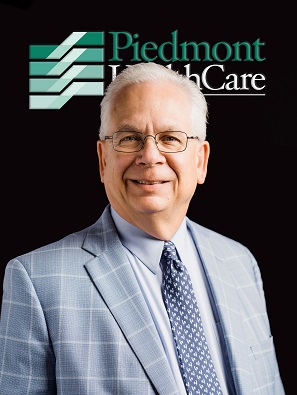 ACMPE is the certification entity of the Medical Group Management Association (MGMA). Fellowship in ACMPE's industry-leading program demonstrates mastery and expertise in the profession of medical practice management.
"It is an honor to be part of this group of Healthcare leaders," Smith said Thursday. "Becoming a Fellow provides me more resources to better serve the community and the employees and patients of Piedmont HealthCare."
To achieve Fellowship, Smith first earned the Certified Medical Practice Executive (CMPE) designation by passing rigorous examinations that assess knowledge of the broad scope of medical practice management, as outlined in the "Body of Knowledge for Medical Practice Management." This includes business operations, financial management, human resources management, information management, organizational governance, patient care systems, quality management and risk management. In addition, Smith completed a minimum of 50 continuing education credit hours to achieve CMPE status. Finally, Smith submitted a professional paper that documented the results of an investigation into a health-care management topic.
MGMA membership is comprised of more than 55,000 medical practice administrators, executives, and healthcare leaders. Less than 2 percent of the total association membership has achieved Fellowship status.
Smith has been with Piedmont HealthCare for just over seven years. In that time, in addition to his work with the medical practice, he has served on the Economic Development Board and the Statesville Chamber of Commerce Board. He served as chairman of the Chamber Board and is currently serving as Finance Chair. He also sits on the MGMA Board of Directors and is currently the Chair of Finance and Audit.
About MGMA
Medical Group Management Association (MGMA) is the premier association for professionals who lead medical practice. Since 1926, through data, people, insights, and advocacy, MGMA empowers medical group practices to innovate and create meaningful change in healthcare. MGMA represents more than 12,500 organizations of all sizes, types, structures and specialties that deliver almost half of the healthcare in the United States.