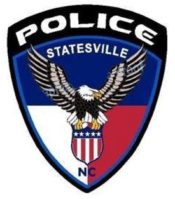 FROM STAFF REPORTS
The Statesville Police Department is investigating the death of a Statesville man after his bullet-riddled truck crashed early Sunday morning.
Officers were dispatched to the 500 block of Elam Avenue about 2:30 a.m. in response to a vehicle accident, according to an SPD news release.
Responding officers located a Chevrolet Avalanche which had crashed into a tree. Upon further investigation, officers determined the vehicle left the roadway and struck a telephone pole, before crashing into a tree, police said.
Officers located the driver, who was later identified as 39-year-old Courtney Deshawn Bradshaw, inside the Chevrolet, according to the news release.
Iredell County EMS pronounced Bradshaw dead at the scene, police said.
Officers located what appeared to be numerous gunshot holes in the Chevrolet.
Members of the SPD Investigations Division and agents with the State Bureau of Investigation arrived on scene. SBI Agents processed the crime scene while SPD investigators canvassed the area and conducted interviews throughout the afternoon hours.
This investigation is ongoing and anyone with information about this or any other crime is asked to please call the Statesville Police Department at 704-878-3609 or contacted the Investigations Division directly at 704-878-3515