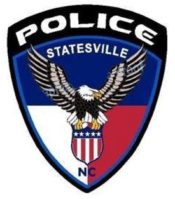 FROM STAFF REPORTS
Statesville police investigators suspect foul play in the death of a 25-year-old woman whose body was found Thursday afternoon.
Officers were dispatched to the 1400 block of 8th Street around 4:30 p.m. for a report of a deceased person in the area, according to an SPD news release.
Upon arrival, officers discovered the body of Statesville resident Shana Nichole Harmon, police said.
Officers processed the scene for evidence and canvassed the area in an attempt to locate potential witnesses.
No additional information was released. Anyone with information is encouraged to assist police.
"We believe people in the community have information about the senseless death of Ms. Harmon," the SPD said in the news release. "We need the community's assistance! If anyone has any information or leads surrounding this case, please give the Statesville Police Department a call. We are actively investigating this suspicious death and need to community's involvement. Only with your assistance can we make Statesville a safer community!"
If you have any information, please contact the Statesville Police Department at 704-878-3406 or
Iredell Crime Stoppers at 704-662-1340.