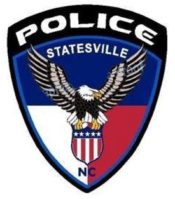 FROM STAFF REPORTS
Two Statesville police officers sustained minor injuries when their patrol vehicle crashed into a concrete barrier on Thursday evening.
According to an SPD news release, Officer Beene was operating the patrol vehicle about 7 p.m. on Thursday, and Officer Herman was supervising as her field training officer.
The officers were responding to a call for service when the vehicle, traveling at a speed of "five to ten miles per hour," struck the barrier in the 300 block of Vernon Lane, causing both airbags to deploy, police said.
Due to the damage to the roadway in the area and the collection of water, Officer Beene was unable to see the concrete barrier, which has not been repaired from previous damage, according to the news release.
Both officers were transported to a local hospital for minor injuries, police said.