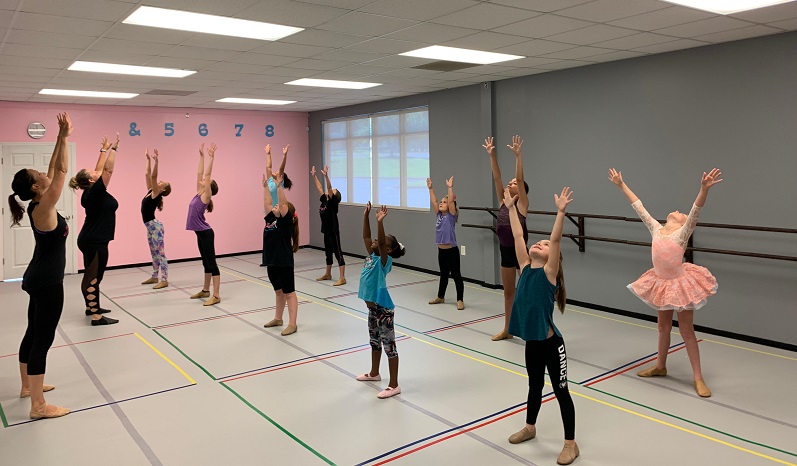 BY BRANDY TEMPLETON
Regardless of your age, previous training or ability level, Statesville Dance has a class to get you and your kids moving.
The new performing arts studio, which opened on June 8 for summer camp, is now registering for all styles of classes. Located at 531 N. Greenbriar Road in Statesville, Statesville Dance has two studios featuring state-of-the-art Sprung dance floors.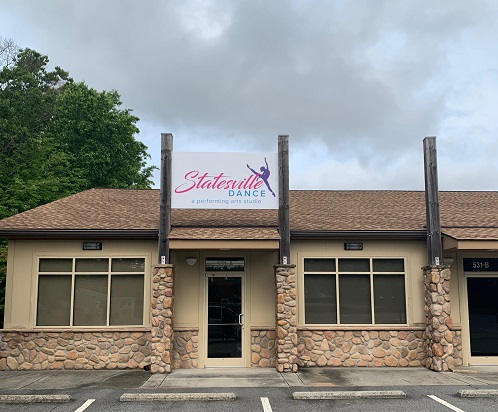 "We offer all styles including ballet, jazz, tap, lyrical, hip hop, musical theater, and Pom," explained owner Laura Hanson. "We are a certified acrobatic arts studio. It's tumble mixed with dance."
As soon as state COVID-19 guidelines permit, Hanson and Troutman will offer fitness classes such as dance cardio, 30-minute express workouts, and private personal training sessions.
Hanson, who is from the United Kingdom, has more than two decades of dance experience.
"I trained at The Florian School in England," she said. "I've been dancing since age three — it's a passion."
At age 14, Hanson attended The Royal Ballet School in London. From there she was offered scholarships to attend other programs in England. She danced professionally around the world for seven years until she moved to Statesville in 2011.
"I've been teaching dance from the start," she said.
Like Hanson, instructor Amanda Troutman started dancing at a young age. She started teaching at age 18 and became a certified Acrobatic Arts instructor in 2019.
Before opening Statesville Dance, Hanson and Troutman taught dance together at the Statesville Family YMCA, beginning in 2015.
"I grew our program from 20 students to 200," Hanson said. "We outgrew it. It was time to open up our own studio."
While the COVID-19 pandemic has created some challenges for the new business owners, they are working to follow all safety guidelines to keep participants safe.
"We're keeping classes small with 10 to 12 students," Hanson said. "We're spacing everyone six feet apart, checking temperatures, using hand sanitizer, and washing hands."
With limited class sizes, they are offering more classes. They also offer two competition teams— the Rising Stars (for ages 6 to 9) and the Statesville Stars (for 10 and up).
Classes are offered on a sliding-scale fee.
"The more you take, the more discount you get," Hanson said. "We also offer family discounts and registration fee discounts."
New classes begin August 3.
OPEN HOUSE
Statesville Dance is hosting open house dates on Saturday, July 11, from 10 a.m. until 4 p.m.; Monday, July 13, from 1 to 6 p.m., and Monday, July 20, from 1 p.m. to 6 p.m.
LEARN MORE
For more information, visit www.statesvilledance.com or call 704-380-3012