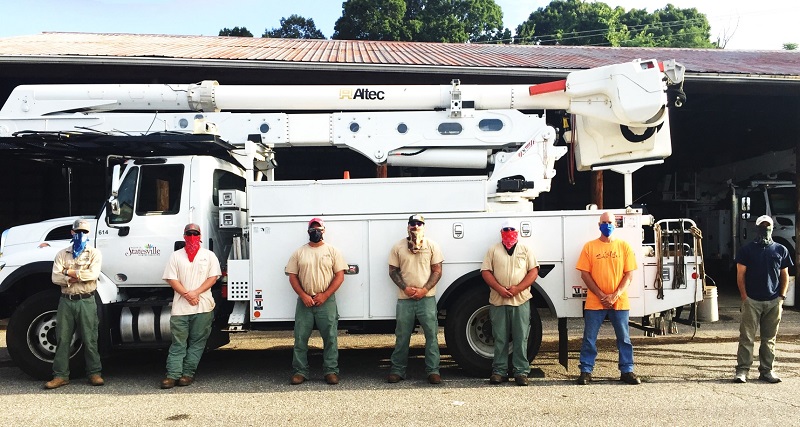 Special to Iredell Free News
While Tropical Storm Isaias is expected to have little impact on the Statesville area, residents of eastern North Carolina are bracing for heavy rainfall, strong winds and dangerous storm surges.
A Statesville Electric Line crew left Monday morning to support the New Bern community. Statesville and High Point crews are arriving in advance of the storm to enable quicker power restoration as soon as the storm passes.
The trip was organized through the ElectriCities Emergency Assistance Program, which provides a network of support in times of trouble, bringing public power communities together to get the power back on safely, explained Statesville Electric Utilities Director John Maclaga.
"We are glad that the City is in a position to help out New Bern. We have certainly had our times in the past when we have benefitted greatly from the emergency assistance program. I know they (public power communities) would be here for us if we needed them," he added.