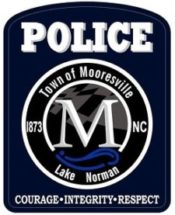 FROM STAFF REPORTS
The N.C. State Bureau of Investigation is investigating an officer-involved shooting that occurred Sunday evening in Mooresville.
The Town of Mooresville has confirmed that one individual who was not a Mooresville police officer was fatally wounded.
Mooresville police officers were dispatched to a residence in the 200 block of Heritage Place about 9:30 p.m. for a domestic incident involving an assault, Public Information Officer Kim Sellers said. The shooting occurred at that location.
Police have not released information about the individual who was shot and killed. Details about what precipitated the use of deadly force also have not been released.
The SBI investigates officer-involved shootings as a matter of protocol, Sellers said.
UPDATE (8/3/2020) – MPD: Officers shot and killed man after he pulled gun from waist