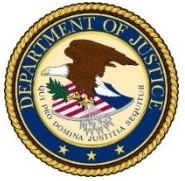 Special to Iredell Free News
A Statesville man was sentenced to more than four years in federal prison on Thursday for a firearms offense.
U.S. District Judge Kenneth D. Bell sentenced Curtis Andre Imes, 38, to 54 months in prison, followed by three years of supervised release, federal prosecutors said.
According to court records, on May 23, 2019, law enforcement conducted a traffic stop of the vehicle Imes was driving. The vehicle matched the description of a vehicle involved in an incident earlier in the day, during which the driver had allegedly pointed a firearm at several people gathered near a school.
When law enforcement pulled over Imes, he attempted to flee on foot but was quickly apprehended, according to court records. When officers conducted an inventory of Imes' vehicle, they located a firearm under the driver's seat, and crack cocaine and marijuana in the center console, prosecutors said.
Imes has prior felony convictions for assault with a deadly weapon inflicting serious injury, robbery, and possession of firearm by a felon. He is prohibited from possessing a firearm.
Imes will be transferred to the custody of the federal Bureau of Prisons upon designation of a federal facility. All federal sentences are served without the possibility of parole.
The Bureau of Alcohol, Tobacco, Firearms and Explosives in coordination with the Statesville Police Department conducted the investigation.