BY STACIE LETT CAIN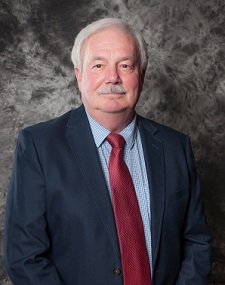 After working with six mayors, eight city managers, 50 different Statesville City Council members and attending more than 900 council meetings, David Currier has decided to leave his post as director of Planning for the City of Statesville.
His retirement, which was effective January 31, will leave a void in city government that will be felt for years to come.
"David Currier always reminded me of a tax professor I had when I was in law school," Mayor Costi Kutteh explained during Monday's council meeting. "Whenever we asked this professor a question, he would start by saying I have forgotten more about tax law than you will ever know. David is the same way. He has forgotten more about the City of Statesville than most of us in this room will ever know."
After expressing thanks and gratitude for Currier's tireless service, the mayor read a proclamation and presented Currier with a copy of it.
Hired in 1978 as a planner and then hired as the Director in 1983, Currier oversaw three major accomplishments in his years of service.
"The airport development, the downtown area revitalization and the creation of the Historic Preservation Commission are the three accomplishments that I am most proud of in my time with the city," Currier explained in his parting comments. "They are all near and dear to my heart."
Then putting on a hat that had been presented to him by city staff that read, "The Legend has Retired," he ended his remarks by saying, "This is council meeting number 901 and now I'm going back to my house."
Currier then left council chambers to applause, with many people standing as he left.
City Manager Ron Smith has high praise for Currier's leadership in the Planning Department.
"I got to know David when I began working with the Iredell County Planning Department. He has always been very thorough and knowledgeable, although he never took himself too seriously," Smith said in a news release. "I have enjoyed working with him in the City and appreciate his ability to approach contentious matters reasonably and calm."
OTHER BUSINESS
In other business, the council approved the proposed demolition of the property located at 205 South Tradd Street. The structure is owned by American Renaissance School.
The school is currently using the building for storage but wants the two-story structure torn down to clear the way for a larger building that would be more useful to them.
"The school wants to build a three-story school building there with classrooms and playground space which would give them around 70,000 square feet of usable space," acting Planning Director Sherry Ashley explained. "The property is not located in an historic district and the Design Review Committee has approved the demolition."
The council voted to approve the demolition subject to presentation of a site plan for the proposed building.