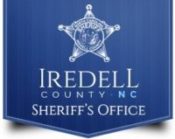 FROM STAFF REPORTS
A Stony Point man faces felony drugs following an investigation by the Iredell County Sheriff's Office Narcotics Division.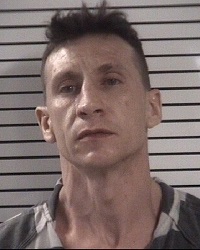 Richard Eugene Wingate, 40, was arrested following a drug raid at his home off East Lackey Road on February 7, Sheriff Darren Campbell announced in a news release Friday.
The ICSO began its investigation after receiving information about a suspect who was distributing crystal methamphetamine in western Iredell County, Campbell said.
Narcotics investigators and members of the ICSO Aggressive Criminal Enforcement Team conducted surveillance operations in the area. They were quickly able to confirm that Wingate was distributing crystal methamphetamine, Campbell said.
Based upon evidence gathered through the investigation, narcotics investigators obtained a search warrant for his residence.
During the February 7 drug raid by ICSO personnel, investigators found evidence of the suspect's active distribution of methamphetamine, according to the news release.
Wingate was arrested and taken to the Iredell County Detention Center, where he was charged with felony maintaining a dwelling to sell controlled substances and felony conspiracy to sell methamphetamine.
Magistrate Thompson issued Wingate a $25,000 bond on these charges.
According to the ICSO, Wingate's criminal history includes the following charges: three counts of misdemeanor larceny, 16 counts of felony breaking and entering a motor vehicle, felony breaking and entering, misdemeanor assault with a deadly weapon, misdemeanor common law forgery, felony robbery with a dangerous weapon, felony possession of a firearm by a convicted felon, misdemeanor false report to a police station, and misdemeanor possession of schedule IV controlled substance.