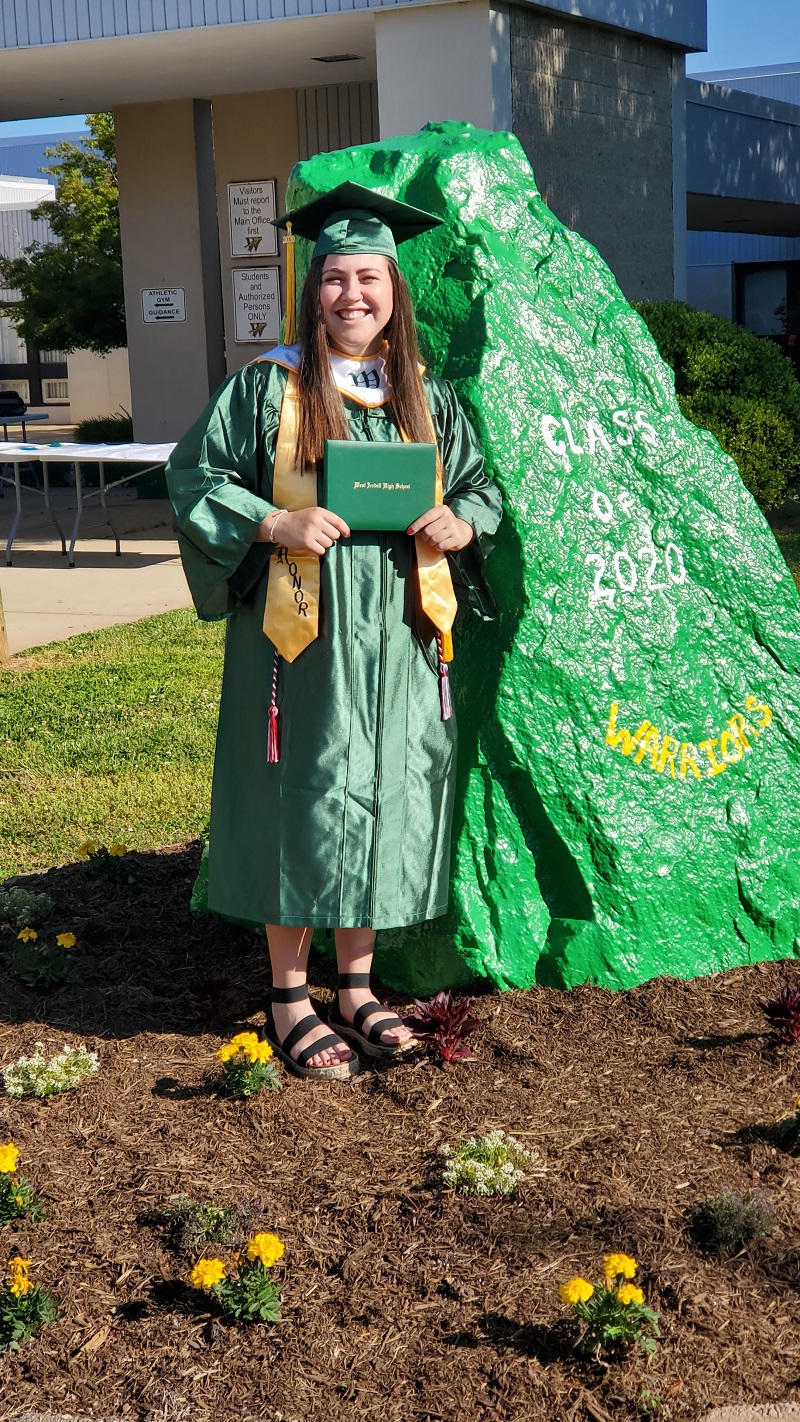 BY KARISSA MILLER
West Iredell High School held a drive-up graduation ceremony for the school's 212 seniors earlier this month.
The staff practiced social distancing guidelines and each student was invited to come and walk across the stage to be honored. Students also had opportunities for photos with the school rock and other designated areas.
Principal Ellen Gaither shared some details about this special group of seniors:
• Seven athletes signed to play sports in college.
• Eight students are enlisting in the military.
• Eight students are candidates for the AP Capstone Diploma and four students qualified for AP Research and Seminar certificates.
• The seniors have been awarded $5.6 million in scholarships.
The school's traditional ceremony will take place in August. The honor speaker is Garrett Stiltner. The salutatorian is Kyla Parrillo. The valedictorian is Winter Earnhardt.
The school's virtual graduation is available Facebook at https://www.facebook.com/WestIredellHighSchool/
Photo Gallery