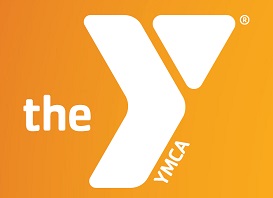 Special to Iredell Free News
The YMCA of Northwest North Carolina is excited to kick off the summer season with outdoor group exercise, summer exploration academies/day camp, and swimming, while waiting for Gov. Roy Cooper to lift restrictions on indoor wellness centers.
Here is information about activities at the Statesville Family YMCA:
♦ Swimming Lanes begin June 6 at Statesville Family YMCA.
♦ Summer Exploration Academies/Day Camp began May 26 at the Statesville Family YMCA.
YMCA Camp Hanes will hold overnight and day camps at YMCA Camp Hanes, starting toward the end of June. The nonprofit is still working on guidelines and best practices that will ensure the health and safety of all our campers and staff.
Stan Law, president and CEO of the YMCA of Northwest North Carolina, said: "Although things may look and feel a little bit different right now, it has never felt better welcoming our members back to the YMCA. Our reopening plan is in accordance with state and local guidelines, as well as best practices from organizations such as the Centers for Disease Control. Our utmost goal is ensuring the health, safety, and wellbeing of our members and staff."
To ensure the health and safety of our members and staff — and the community at large by extension — the Y is asking all members to reserve their spots in outdoor group exercise classes and for swimming lanes online or through the YMCA of Northwest North Carolina's mobile app to ensure proper physical distancing requirements are met.
Members may reserve their spot online via each branch's schedule page. If you do not have our mobile app, you can download it for iPhone here, or for Android devices here. If members do not have access to a computer, call 336 777 8055, option 8 to get registered. Note that this number is staffed Monday-Friday, 8 a.m. to 5 p.m. Classes open up 24 hours ahead of time.
The YMCA will not require members to wear masks or other Personal Protective Equipment (PPE), but they may choose to wear them as they feel necessary and are able to exercise safely. YMCA staff, however, are required to wear masks at all times.
"Like all businesses that have been affected by this pandemic, we are trying to balance program and class offerings with staff availability," Law said. "It is our plan to reopen more of our branches as we finalize schedules. YMCA of Northwest North Carolina members can access any branch in our Association as part of their membership."