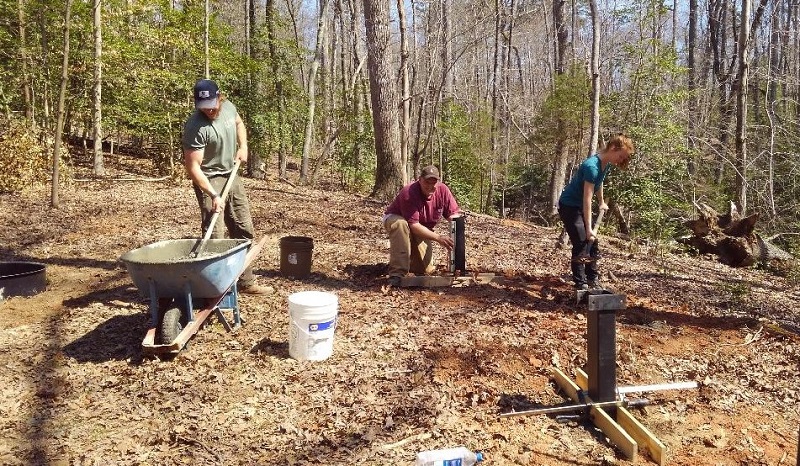 Special to Iredell Free News
Friends of Lake Norman State Park (FLANO) volunteers recently completed work on improvements at the Group Camp area in Lake Norman State Park.
During several workdays over the winter, volunteers from FLANO and Recreation Equipment Inc. (REI), along with employees of the state park, installed large fire-rings, cooking grills, and steel grill tables in each of the park's five group camp sites.
The new amenities, along with the gravel and concrete used for their installation, were funded by a $6,000 grant from REI, a purveyor of recreational equipment that supports outdoor activities.
"The addition of grills and large fire-rings will make the group campsites more fun and functional for the scouts, church groups, and others that camp in the park," said Park Superintendent Scott Avis. "We greatly appreciate the support that FLANO provides to Lake Norman State Park."
Each of the primitive group campsites at the park can accommodate up to 25 campers and offer picnic tables and lantern hooks in addition to the new grills, grill tables and fire-rings. The group campsites are open to the public from April to November each year.
The Friends of Lake Norman State Park is a non-profit organization that supports conservation and preservation of the natural habitats of the state park while providing educational and recreational opportunities to the visitors of the park.