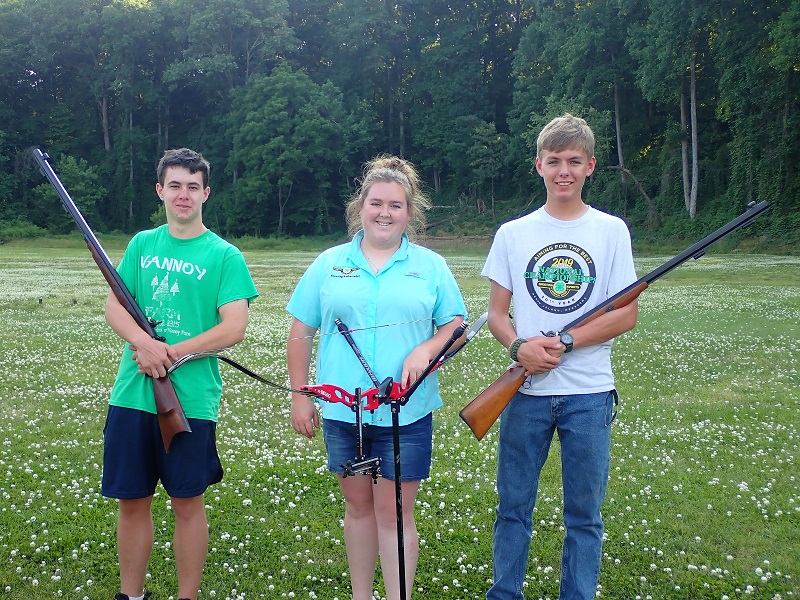 BY KARISSA MILLER
Three Iredell County 4-H members have qualified for the national 4-H Shooting Sports competition this summer.
Luke Chappin, 15, John Gray, 18, and Hannah Loftin, 18, will represent Iredell County 4-H Trouble Shooters at the 4-H Shooting Sports National Championship in Grand Island, Neb., from June 20-25.
The trio is part of the 30-member North Carolina team.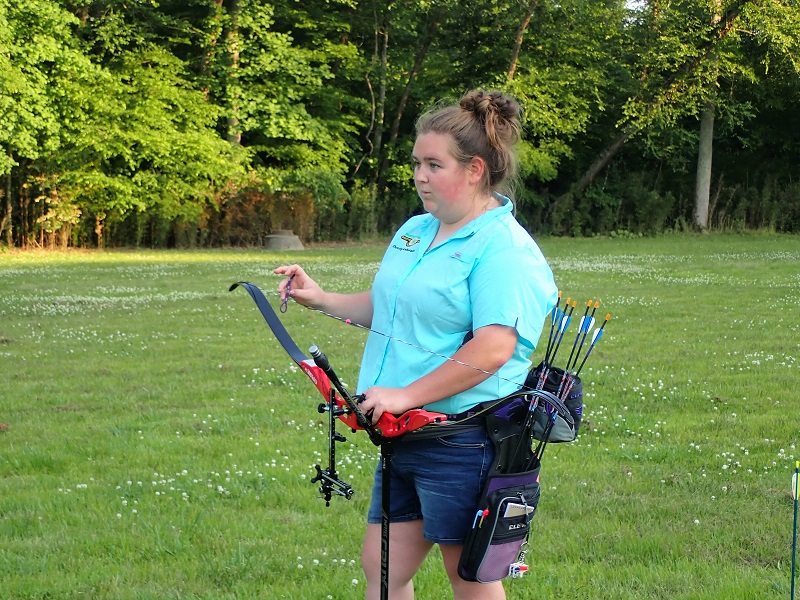 In order to qualify, the local teens participated in the regional competition and then advanced to the state tournament. They also had an individual tryout to secure a spot.
Team leader and coach Neal Loftin has a game plan for nationals. He knows that competing against the country's top shooters can be nerve wracking. And the weather conditions won't be as predictable as in North Carolina.
"My main goal is to teach them life lessons. Give them as many experiences as I possibly can while teaching them the safe and ethical use of firearm equipment," Loftin said.
"However, I'm trying to push this group to the far end of their limits — to let them experience just how far they can go. John and Hannah are my babies. They started shooting with me when the team first started," he added.
The 4-H Shooting Sports National Championships consists of nine disciplines with three events in each. Luke and John will compete in muzzleloading and Hannah in recurve archery.
Muzzleloading events includes 50-Yard Bullseye, 25-Yard Novelty "Bottles and Haffner Critters Combo" and Rifle Silhouette. The archery events include the Field Round, Archery at Various Distances and a 3-D Round.
Last year, the pandemic derailed the team's dream of attending nationals because the event was cancelled. Hannah and John have both attended nationals in the past.
Over the next couple of weeks, they will continue their preparations. For Luke, this will be his first moment on the national stage. Practice is more than just heading to a range and aiming for a bullseye.
He knows that it's also about paying attention to the details.
"You don't have to clean it after every shot, but it's good to wipe the barrel to avoid build up," Luke explained as he practiced shooting his muzzleloading gun.
Before their practice on Wednesday night, Loftin presented the group's national members with a check for $1,000.
"We're very proud of you and we appreciate all of your hard work," he said.
Loftin said that they've been fortunate to receive some community sponsorships and donations to help cover some of their traveling expenses.
"It'll take about three days to drive out and three days to drive back home," Loftin said.
Iredell County 4-H Trouble Shooters
Iredell County 4-H Trouble Shooters team was founded in July 2014 by Loftin. Loftin's wife Tonya explained that it started as an effort to give kids who don't participate in traditional sports an outlet.
Loftin's daughter, Hannah, was a founding member, along with John.
Hannah said 4-H will always hold a special place in her heart because it has taught her so much about life.
"The main one is responsibility. That's a hard lesson to learn. About the third time you forget your stuff, you're in trouble," Hannah said.
4-H has had such a big impact on her life that she has decided that she wants to become an Ag teacher and continue to give back to 4-H. She has served in various leadership roles and also helps coach the younger 4-H kids in archery.
Meanwhile, John has committed to joining the Army National Guard. He said he hopes to continue in shooting sports, but as a hobby on the weekends.
"I don't remember when I wasn't doing this. In my family, it's something that you do for fun," he said.
This will be their last year with the program. Youth shooting sports are for ages 8-18. Disciplines include archery, trap, small bore rifle, pistol, muzzleloader, hunting and more.
LEARN MORE
Visit https://www.facebook.com/people/Iredell-TroubleShooters-Club/100008101515211/ for more information.
Photos