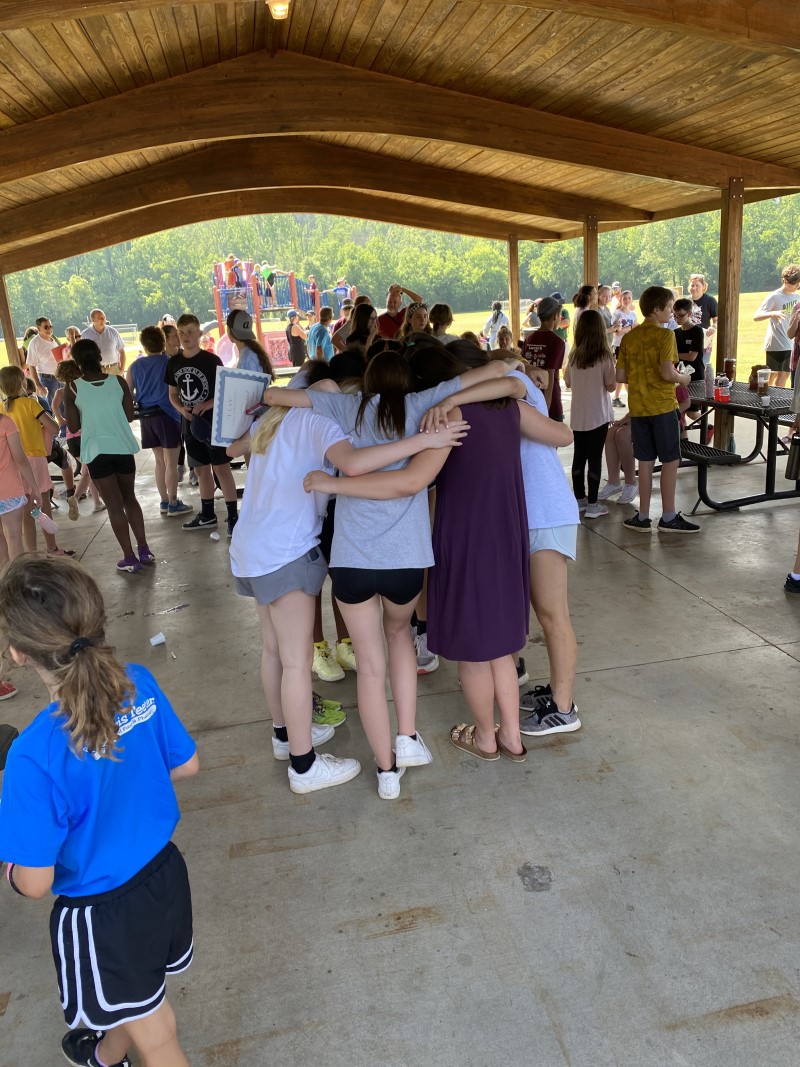 BY JOSH FUHRMAN
Getting up early one last time before the start of summer vacation, American Renaissance School students had an opportunity to celebrate the end of school year and show off their "can do" attitudes.
Students, teachers and staff gathered at the Statesville Soccer Complex on Friday for the school's annual Last Day 5K and the announcement of the winners of the "I Can" essay contest.
"It is honestly a great achievement to have so many kindergarteners running a 5K and is a great way to wrap up the school year," middle school P.E. teacher and race organizer Todd Fowler said.
Following the race, the day shifted to a more sentimental mood as the winners of the middle school essay contest were announced:
Eighth Grade
♦ First Place: Daniel Carrender
♦ Second Place: Ethan Peet
♦ Third Place: Tori Ervin
♦ Honorable Mention: Justin Sarria
Seventh Grade
♦ First Place: Emily Pearson
♦ Second Place: Sadie Martin
♦ Third Place: Trista Hutchens
♦ Honorable Mention: Zaniyah Blackwell
Sixth Grade
♦ First Place: Mikayla Lenahan
♦ Second Place: Brooke Strunk
♦ Third Place: Gavin Bell
♦ Honorable Mention: Saige Haneline
The purpose of the 5K and the essay contest is to get students to stop saying "I can't" and start believing "I can."
Many of the students had never run a 5K before Friday, and the essay submissions detailed how their experiences during the pandemic and successes during remote learning had helped them gain confidence in themselves. In the essays, the writers hoped to inspire other students believe in themselves.
"It really made me emotional reading these essays the night they were turned in," Fowler said. "Anybody that wrote an essay should congratulate themselves for really putting themselves out there."
Video
Photos