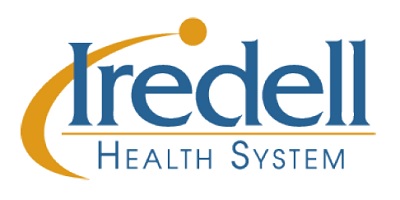 Special to Iredell Free News
Iredell Health System, in partnership with Iredell Physician Network, recently announced the opening of Iredell Vascular Clinic.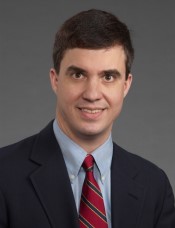 The Iredell Vascular team includes Dr. William B. Newton and Tina Lawley, PA-C, who were previously with Wake Forest Baptist Health Heart & Vascular Center Statesville.
Iredell Vascular is in the same location as the aforementioned practice, with the same providers and care the community has come to trust. Now, however, the practice will operate under a new name and be a part of the Iredell Physician Network.
Newton is a board-certified vascular surgeon and an assistant professor of vascular and endovascular surgery. With 20 years of experience, his approach to medical care is to provide cutting-edge vascular care to the community and surrounding areas.
"My goal is to help my patients successfully manage and treat their vascular problems," said Newton.
Lawley is a certified physician assistant with more than 14 years of experience in general and vascular surgery. She believes in a comprehensive approach to vascular health, focusing on her patients' specific lifestyle changes along with their medical and surgical needs.
Lawley earned certifications in both Advanced Cardiovascular Life Support (ACLS) and Basic Life Support (BLS).
"My aim is to improve the quality of life for each of my patients," she said.
The Iredell Vascular Clinic team has a close working relationship with Iredell Heart & Vascular, successfully preforming endovascular procedures at Iredell's cardiac catheterization lab and operating rooms.
Iredell Vascular Clinic has the benefit of being a small practice, focusing on personalized, quality patient care. Conditions treated at Iredell Vascular Clinic include peripheral arterial disease, abdominal aortic aneurysms, venous disease, and end-stage renal disease, among others.
LEARN MORE
To view a full list of conditions treated at Iredell Vascular Clinic or learn more about the practice, visit iredellvascular.com or call 704-873-5594.
About Iredell Health System
Iredell Health System includes Iredell Memorial Hospital; Iredell Mooresville; Iredell Home Health; Iredell Wound Care & Hyperbaric Center; Community and Corporate Wellness; Occupational Medicine; the Iredell Physician Network and more. Iredell Memorial Hospital is the largest and only nonprofit hospital in Iredell County. The comprehensive healthcare facility has 247 beds; more than 1,700 employees; and has 260 physicians representing various specialties. Centers of excellence include Women's and Children's; Cardiovascular; Cancer; Surgical Services and Wellness & Prevention. The Health System's newest campus, Iredell Mooresville, is home to the area's only 24-hour urgent care facility, as well as an ambulatory surgery center, imaging center, rehabilitation services, and physician practices. The mission of Iredell Health System is to inspire wellbeing. For a comprehensive list of services and programs, visit www.iredellhealth.org.