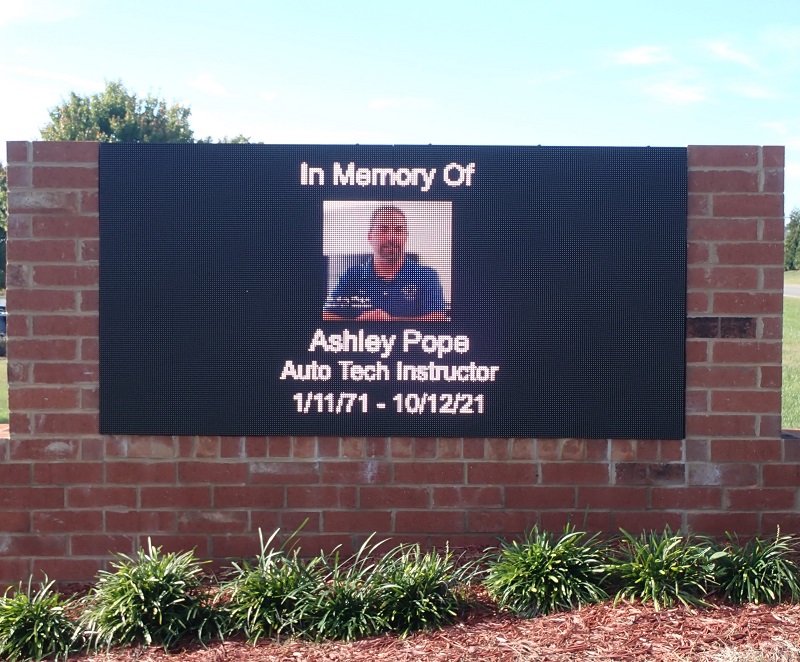 BY KARISSA MILLER
A beloved longtime automotive teacher and a fixture at the Career Academy and Technical School in Troutman passed away on Tuesday from complications due to COVID-19.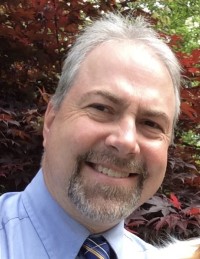 Ashley Pope, 50, worked as an automotive teacher at Statesville High School and then at CATS, after the program relocated there, for more than a decade.
While Pope in the hospital, he was unable to have visitors; however, CATS nursing fundamentals teacher Jamie Head, who also works at Iredell Memorial, was able to drop in on the days she was working there to see him.
"There were no keeping emotions out of it. The students, staff and faculty are very close-knit, making it like family," Head said. "Everyone looks out for each other and is very supportive."
She stayed on Tuesday to help support Ashley's wife Melinda.
CATS Principal Larry Rogers said this has been one of the saddest weeks in a very sad year for the staff. They now have lost four employees due to complications from COVID-19.
Rogers said the automotive program was one of the first programs at the school. He recalls hiring Pope on August 2, 2006.
"He was a great hire because of his organizational skills, his creativity and his vision for students in the automotive program. He always had students' interest first," Rogers said.
"He was honest and a Christian example to everyone," he added.
Counselor Sonja Lewis said Pope was a tremendous leader and integral part of their school.
"I think the whole school community is absolutely heartbroken," Lewis said. "Mr. Pope was very benevolent and selfless, just like the other teachers in the automotive department."
Lewis, who is the same age as Pope, said his death has hit close to home.
"I think we all have relied on each other. We have definitely been checking in on each other a lot," Lewis said.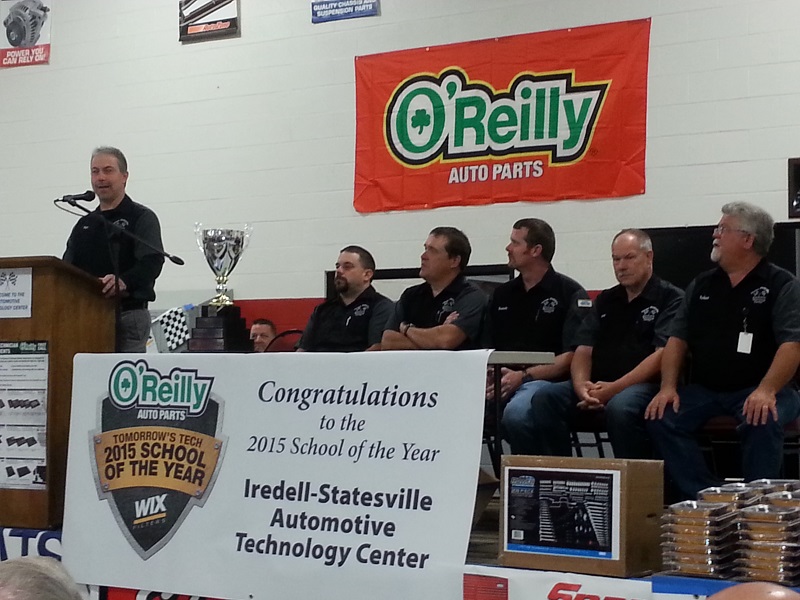 Automotive instructors Justin Bennett, Shane Fox and Dwayne Troutman recalled a business trip with Pope to Las Vegas, where the school received the 2015 O'Reilly Auto Parts Tomorrow's Tech School of the Year Award and Pope was honored as Teacher of the Year.
"One thing Pope always tried to do was find new and innovative ways to teach our students," Fox said.
"He was always coming up with ideas on how we could improve our program — one of the smartest guys I ever knew," Troutman added.
"He's been an instrumental person in my life. He will be missed," Bennett said.
One thing that makes the automotive department unique is that students call their teachers simply by their last name and vice versa.
"We call students by their last name here. We try and make it a family atmosphere to build morale amongst students," Bennett said.
Pope also believed it was important to hold students to a high standard so that they could reach their full potential. He knew that some students may not attend a four-year college after high school. Early on he made it his mission to help them succeed in their next steps.
He setup internships and job opportunities at places such as Randy Marion Automotive and other top name automotive and service places in the community.
"His motto was, 'Inspect what you expect,' " Troutman said.
Rogers said the students' respect for Pope was never clearer than after they heard news of his passing. The principal received an outpouring of emails and texts from former students and community members who shared with him fond memories.
Current students like Thomas Carr and Nick Benfield said that it has been helpful to share stories, and they have enjoyed learning new things about their mentor.
They described Pope as "professional and caring."
This proved to be true as students received some donated goods from community supporters today.
"He reaches out to a lot of different places to get stuff for us. Pope has his hands in a lot of things. He sets up donations, scholarships and other opportunities for us," student Justin York explained.
Aside from that, students liked showing up for his class because he was a constant role model and a person of character. Once during a class, a student blew up a bottle and they recalled Pope staying calm about the matter.
"He was literally never angry. He was just a real nice guy," York said.
Student Dillion Hobbs said Pope was fun to be around and a funny person.
"I enjoyed his stories. I will miss his jokes about Fords," Hobbs said. "He was more of a Chevy guy."
It was also well known that Pope was into classic cars and that he was a Duke basketball fan.
Around the school, he was a friend to all of his co-workers and the kind of person who lightened up the mood at a staff meeting with humor, said nursing fundamentals teacher Kim Rogers.
For bookkeeper and data manager Cindy Holcomb, Pope was a friendly face that would drop in her office two or three times a week.
"He was one of the most efficient people. He did a lot of the invoices and billing and deposits. Any kind of orders for parts and supplies. He always made sure I had what I needed either to pay it or order it," Holcomb said.
He made sure every "i" was dotted and every "t" was crossed, she said.
"When I first started, there was a lot for me to learn. Ashley had the heart of a Christian. He was patient with me and always helpful and encouraging," she recalled.