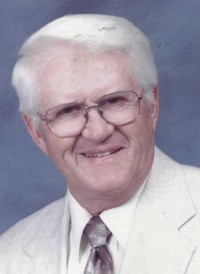 Mr. Arnie Caldwell Duncan, formerly of Statesville, N.C., passed away in peace at Hinkle Hospice House in Lexington, N.C., on Wednesday, October 13, 2021, at the age of 81.
He was born October 8, 1940, in Statesville and was the son of the late James and Della Duncan. Mr. Duncan worked for Hope Brothers Builders and was a very dedicated, hardworking man. He served in the United States Army National Guard.
He loved the Lord and was a true, godly man, strong in his faith and loved music.
In addition to his parents, he was also preceded in death by two brothers, Arthur and Dwight Duncan; and one sister, Reba Fox.
He is survived by his children, Diane Gibson (Henry), Becky Rush (Norman) and Reta Ellis (Darrin); grandchildren, Andrea Russell, Trae Rush, Ryan Rush, T.J. McDaniels, Rogie Conley and Jeremy Ellis. He is further survived his great-grandchildren, Noah Rush, Emma Rush, Christopher Conley, Courtney Conley, and Casey Conley; and two sisters, Evanell Kerley and Opal Hartness.
The family will receive friends Saturday, October 16, 2021, from 2 to 3 p.m. at Bunch-Johnson Funeral Home.
The funeral service will begin at 3 p.m. in the Chapel with Rev. Norman Rush officiating. Burial will follow at Poplar Springs Church of God cemetery.
Condolences may be left at www.bunchjohnsonfuneralhome.com.
Bunch-Johnson Funeral Home is honored to be serving the Duncan family.