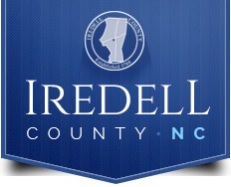 BY KARISSA MILLER
Iredell County Board of Commissioners Chairman James Mallory will not run for re-election in 2022.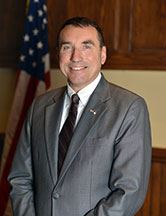 Mallory, 66, a Republican who was first elected in 2014, shared his decision with other commissioners and county staff during Tuesday's board meeting.
"I would just like to say, lady and gentlemen, I greatly appreciate the opportunity to serve as chairman for this, my final year, on the commission," he said after the board voted unanimously to appoint him chairman for the eighth consecutive year.
Three years ago Mallory confided in a few people that he wouldn't seek a third term on the board.
"People that resign from an appointed office say they want to spend more time with their family. It sounds a little bit like a cop-out. That's exactly what it is," Mallory said.
The chairman said he felt comfortable stepping away because the newest commissioners, Melissa Neader and Scottie Brown, have another year of experience on the board.
"They are very much oriented and understand the complexity of the issues," he said, adding that veteran commissioners Marvin Norman and Gene Houpe "have a long history and background" in county government.
"I'm comfortable passing the baton," Mallory added.
A practicing attorney and retired U.S. Army major general, Mallory also serves on the economic development and general governmental task forces and other county and community boards. He is also a past president and active Rotarian.
Mallory said he wants to spend more time with his family and eight — soon to be nine — grandchildren.
"There's a lot of grand-dading I want to do," he said.
Mallory has two grandchildren in Statesville, three in Chapel Hill and two grandchildren in McAllen, Texas. He is also a member of Western Avenue Baptist Church, where he would like to be more involved once he finishes his second term. He plans to travel, too.
"The longest vacation I have taken has been a week at the beach. I then had to come back for a meeting," he said. "I would like to be able to get on a plane and go to Texas and visit my grandchildren."
Mallory said he is also looking to retire in the next two to four years from his law practice.
"It takes a while to work through the open client files and then to transition folks who need representation to other attorneys," he said. "I'll have more time to be able to devote to that process."
A lifetime of service
Mallory began his 35-year Army career in 1977 when he was commissioned as a second lieutenant following his graduation from Washington & Lee University.
Mallory continued his Army Reserve career in 1981 concurrent with attending law school at Wake Forest University.
From 1984-2012, he served in the Army Reserve in addition to his law practice. "I have had two full time jobs for some time now," he explained.
During his time in the Army, Mallory commanded multiple units in the Army training and education system, culminating with his promotion to commander of all Army Reserve Basic Combat Training and ROTC units nationwide, comprised of over 10,000 soldiers and civilians.
Following a yearlong deployment to Afghanistan, Mallory retired from the U.S. Army in 2012 to focus his time and energy on serving his local community.
In 2014, Mallory was elected to the Iredell County Board of Commissioners. His primary goal for running was "fostering conditions that support job creation for our citizens."
During his tenure, he has effectively worked with county staff, the school systems and others to ensure that the next generation has these opportunities.
He is also proud of the fact that the diverse board can collaborate, consider different points-of-view and vote on issues to accomplish great things together.
"Being chairman of the commission takes up a fair amount of time. It's like having two jobs. People don't realize the commitment and time. It's a good time to transition. We've already laid in a lot of process, systems and initiatives that I feel are going to go forward," he said.
"My goal is to be leaning forward in the fox hole for the next year. Then continue to be involved in some form or fashion — I can do that in different roles," he added.